At Montana Dude Ranches horseback riding is the central activity. Fly-fishing and other varied western activities await you.
Like historic dude ranches of old, these ranches offer gracious western hospitality with a bit of adventure. Horses are the heart of these ranches and there is no better way to see some of the best scenery in the lower 48 states than from the back of a horse. From fantastic kid's programs to special horsemanship clinics or helping to wrangle in the horses, the horseback riding may vary by ranch but it's always a delight.
Out of the saddle many of these ranches offer outstanding fly-fishing opportunities, guided hikes, rafting, interpretive tours and much more. Campfires… cook-outs… wildlife… Montana dude ranches offer the opportunity to step back and reconnect.
Click here to request brochures from Montana dude ranches.
Montana Dude Ranch rates listed represent a typical adult (per person) week long stay during the peak summer season and is based on double occupancy accommodations. Actual rates may vary slightly and children's rates are typically available.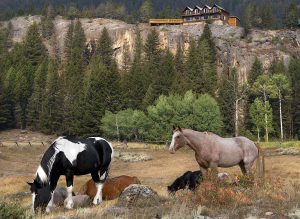 "Life at Hawley Mountain Guest Ranch, well it's Wild and Remote! Explore and discover exhilarating mountain wilderness experiences and warm western hospitality!" Our small capacity allows you to receive personalized family interaction with staff, owners, and other guests.
---
Season
June 5 - September 24; adult only weeks June 5-11, August 28-September 24
---
Family owned & operated in a spectacular location between Yellowstone and Glacier national parks. Outstanding riding, trout fishing, hiking with gracious western hospitality. Fantastic kid's program. Relaxing adult weeks. Wilderness pack-trips.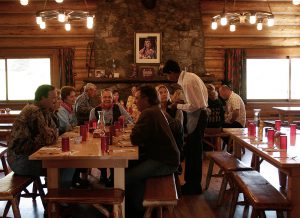 Adjacent to Yellowstone and surrounded by National Forest, the ranch looks and operates much as it did 100 years ago. Nestled in a secluded mountain valley, it is a memorable place to bring the family to ride horses, fly fish and hike.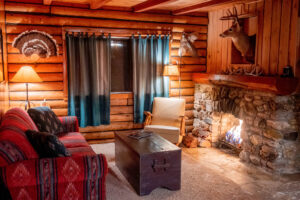 ---
Season
Late May - Early October
---
The Circle Bar Ranch is a historic guest ranch that dates back to the 1800s in central Montana. The 520-acre guest ranch sits at the base of the Helena-Lewis and Clark National Forest.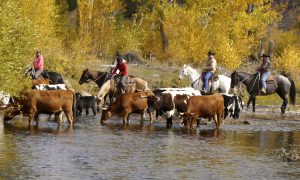 Come learn Parelli Natural Horsemanship in the stunning environment of the Rocking Z Guest Ranch. Here we specialize in teaching and improving all levels of riders, and having fun while learning. We love our horses and share them with our guests!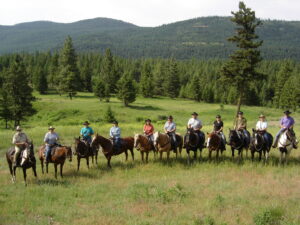 Authentic and genuine. A family friendly ranch with experienced guides and gentle, mountain horses. Steeped in history and open for adventure, it's the place of your dreams.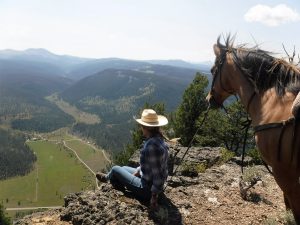 Elkhorn Ranch since 1922, provides a tradition of hospitality and family-oriented outdoor adventure. Experience riding through wilderness, fly-fishing, enjoying your porch or nearby Yellowstone Park. We offer a vacation for everyone!
Family-owned & operated, in Montana's Ruby Valley along the Ruby River. Join us for authentic western hospitality, unforgettable scenery, and comfortable accommodations on your Montana adventure.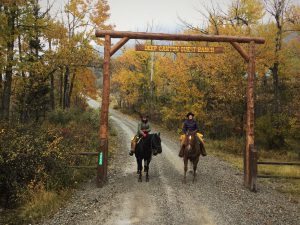 Conveniently located 2 hours from Glacier National Park, experience a taste of what it's like to roam the Last Best Place, where generations of families and friends gather to create memories together
---
Season
Mid-May – End of October
---
Located in Whitefish, MT just 30 miles from Glacier National Park. Our diverse horseback riding program and wide variety of outdoor activities offer something for everyone. Friendly staff, scrumptious food, great riding and wonderful accommodations await you.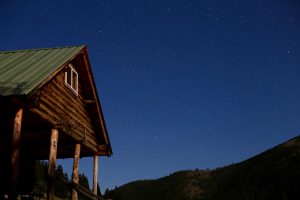 We invite you to visit the Blacktail Ranch and share in a true Montana ranch life that is steeped in history and alive with magic were you will make memories to last a lifetime! We specialize in exceptional horseback riding, river adventures, cave exploring and over night trail rides.
We offer unique horseback riding, fishing, hiking, tubing, and more. You'll stay in historic log cabins with 1920's charm, enjoy great meals and pampered attention from us!