Ranch Hosts
Chuck and Sharon Blixrud
2055 Teton Canyon Road
Choteau, MT 59422
Nearest Airport
Great Falls (GTF)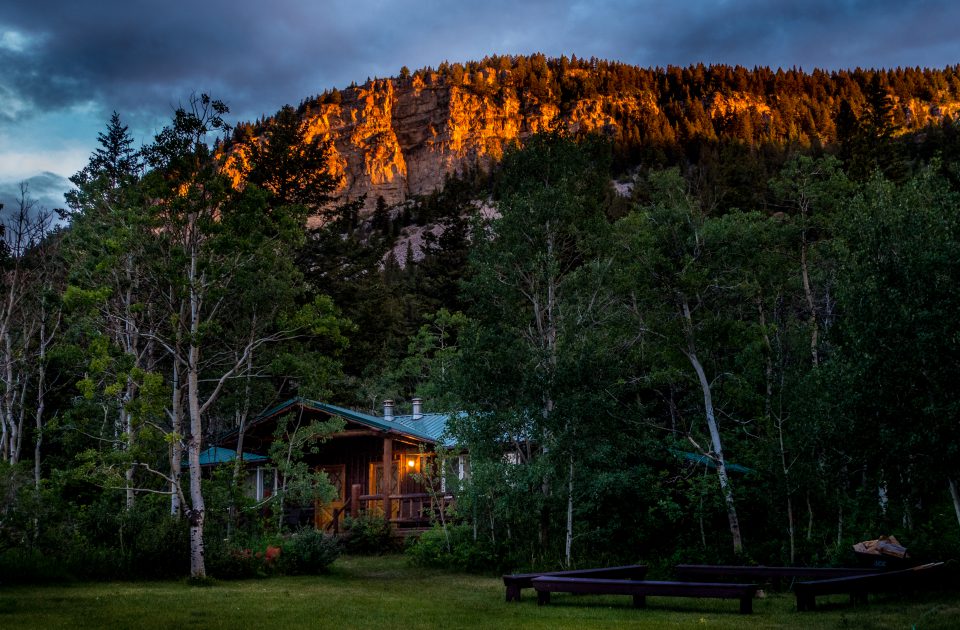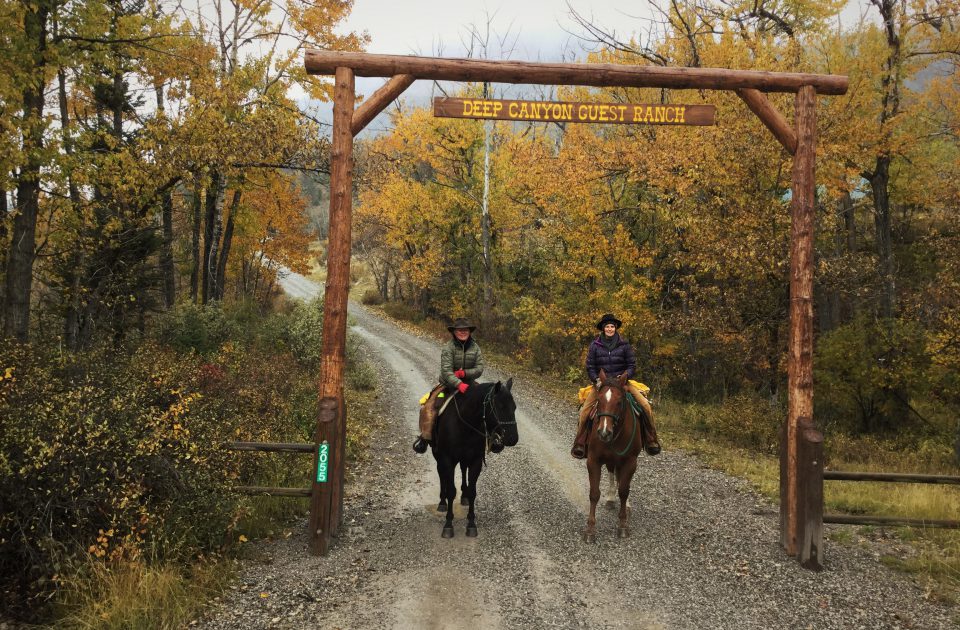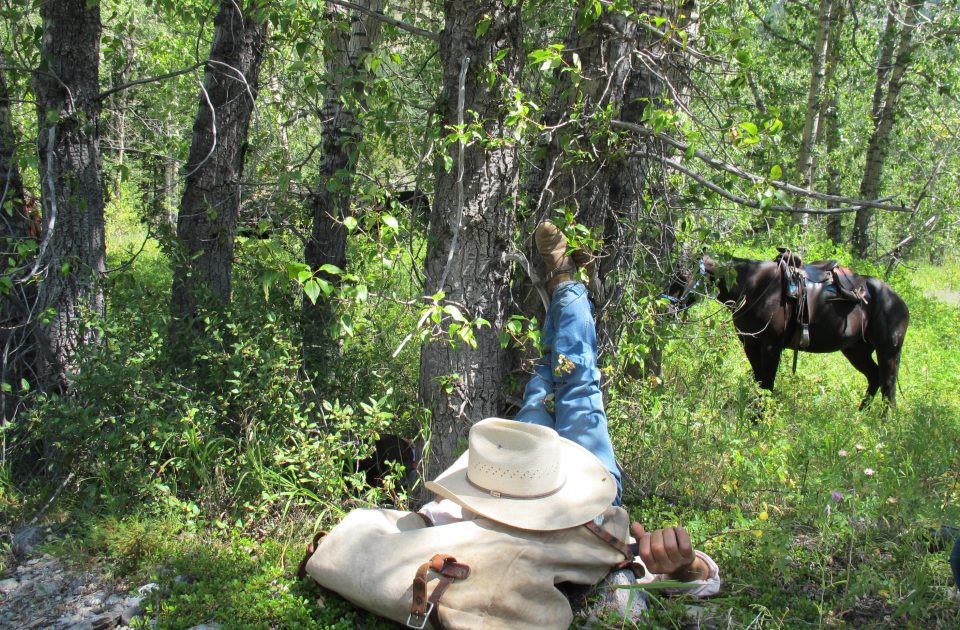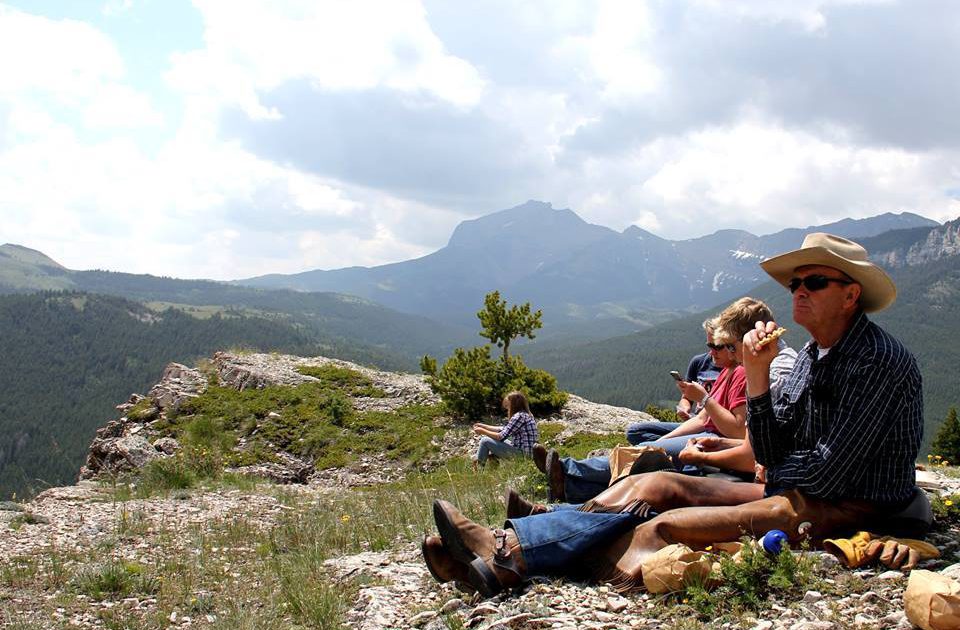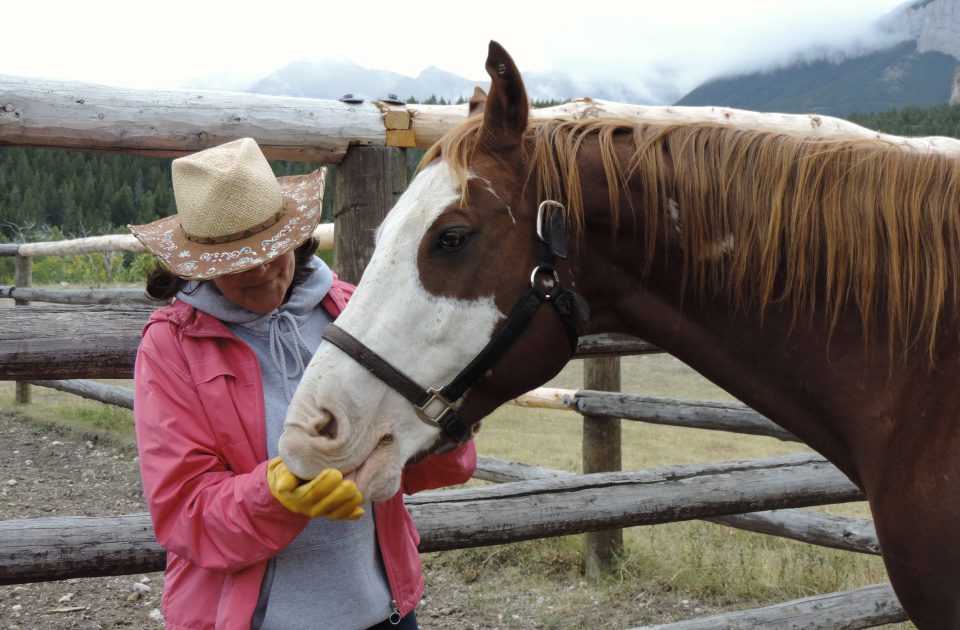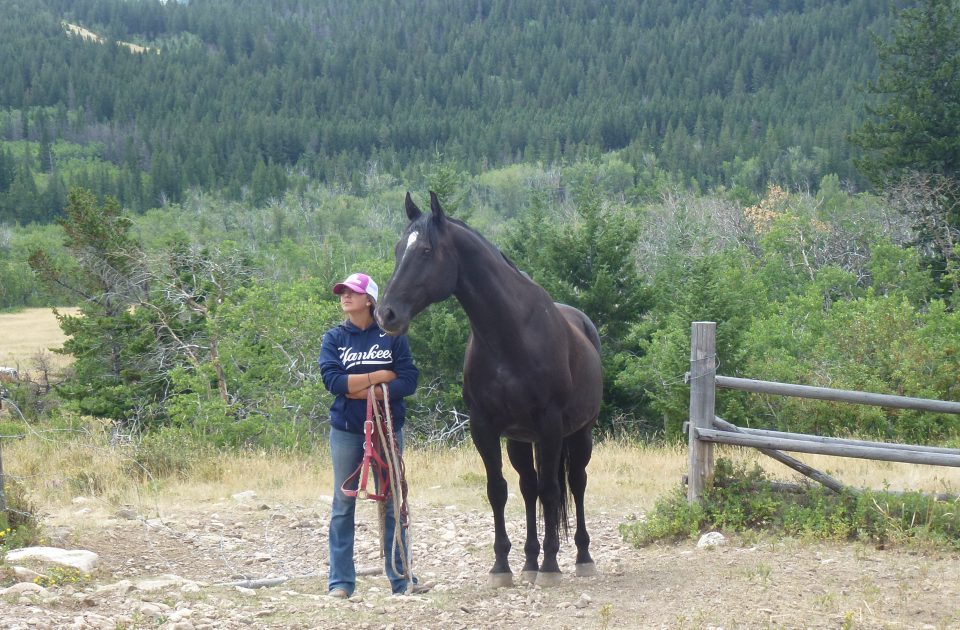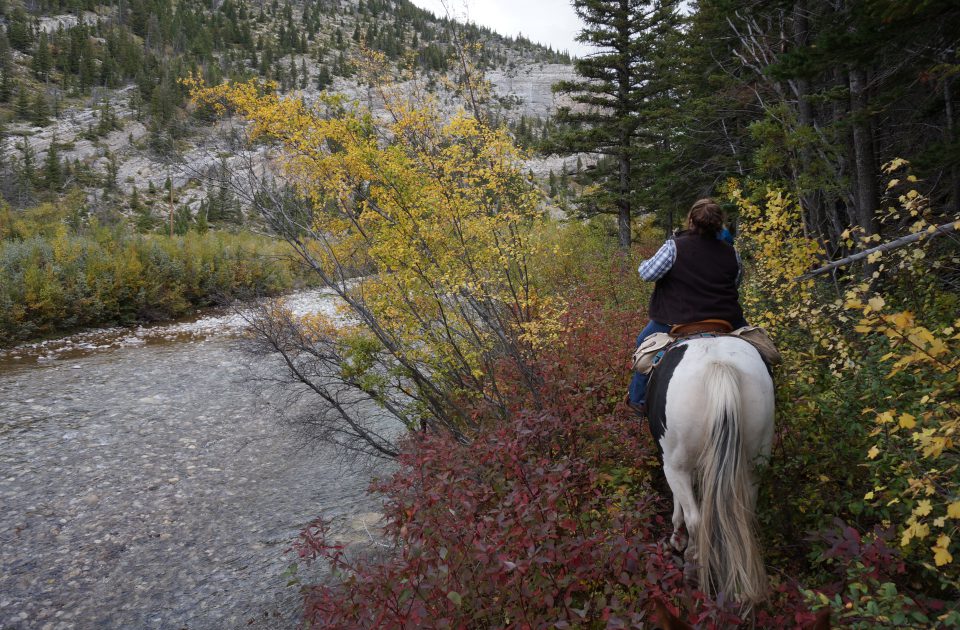 Nestled in the Teton Canyon of the Rocky Mountain Front, our 1,200 acre family owned and operated dude ranch has been offering the finest in western hospitality since 1958. Conveniently located just 2 hours from Glacier National Park, Deep Canyon Guest Ranch offers miles of quiet trails to be explored on horseback. Our guides are eager to share Montana's breathtaking and beautiful landscape with you! There's nothing like a ride through God's backyard to bring a smile to your face and a joy to your soul. Enjoy a picnic lunch surrounded by vibrant wildflowers that bloom continuously through the summer. If you're a hiker, there are plenty of challenging trails in the immediate area, and for the fisherman, the Teton River offers some of the finest Cutthroat Trout in the area. In the ranch's scenic dining room you will be treated to 3 high-caliber meals each day, and our comfortable, modern cabins offer a restful night's sleep. Sit on your porch and take in the rustling aspens and make a wish on a star-filled night sky. We welcome you to experience how it feels to "Come as Guests, Stay as Friends and Return as Family" on your dude ranch vacation. Deep Canyon Guest Ranch opens in May and our closing date is September 30th.
May 13 through September 30
Three log duplex cabins. Each room containing one queen and one single bed. Bath with tub/shower, mini frig, and coffee maker. One A-Frame cabin with one bedroom containing queen bed, and a loft with 2 singles. One bath with tub/shower, and small living room with kitchen/dining area. Our Joe White House contains 3 bedrooms and 2 baths. A combination of queen and single beds. This upscale guest house offers a full kitchen, dining and living area.

Our A-frame and Joe White House are perfect for families that want a little more room to spread out, or enjoy an extended stay on the dude ranch!
The perfect environment to disconnect - and reconnect with your family and friends!

Riding: A great variety of mountain trail riding daily. Half day and/or full day rides with lunch.

Fishing: Cutthroat Trout fishing in the nearby Teton River.

Swimming/Tubing: Grab a tube and float the Teton River, or take a swim in one of our beautiful river pools.

Hiking: Miles of mountainous trails to be explored.

Games: Pool table, horseshoes, volleyball, corn hole, board games

Evening programs: Campfires, roping, live music, cookout, wildlife viewing

Day Trips: Glacier National Park, Two Medicine Dino Museum

Special Features (additional cost) : Massage Therapy on Thursday
At our dude ranch, we hold the old fashioned belief that meals should be shared, family-style around a common table and care should be taken that everything is fresh and home cooked. All breads and desserts are homemade and meat and vegetables will be local when possible. Drinks, cookies and fruit are always available. Special dietary needs gladly handled with advance notice.
Adult $2,290.00/person/week double occupancy, Adult $2,350/person/week single occupancy
Child $1,380/person/week under 12
If you have received exceptional service, you may show your appreciation by leaving a tip for our staff. Many guests leave a 15-20% tip, however, gratuities are left entirely at your discretion.
Check, Travelers Check, Visa, Mastercard, Cash
Sunday to Saturday, 6 nights
Conventions, Meetings, and Retreats
Relaxed, informal environment.
Weddings
Yes - Please call for information.
Family Reunions
Flexible in meeting the needs of family groups of all ages.