Ranch Hosts
Owner/Operators Kurt & Melissa Puckett
34035 Gallatin Road
Gallatin Gateway, MT 59730
Nearest Airport
Bozeman (BZN)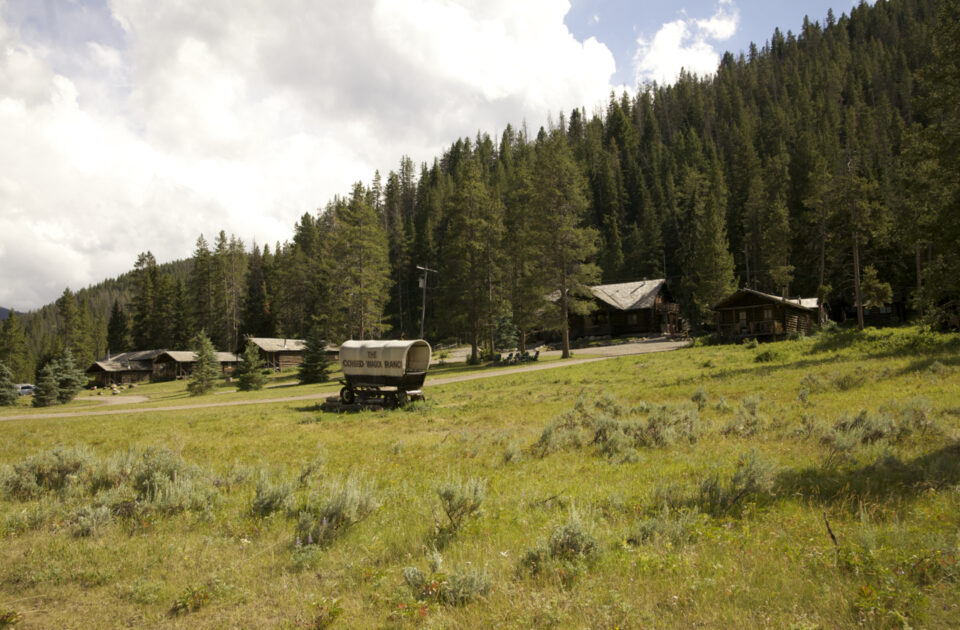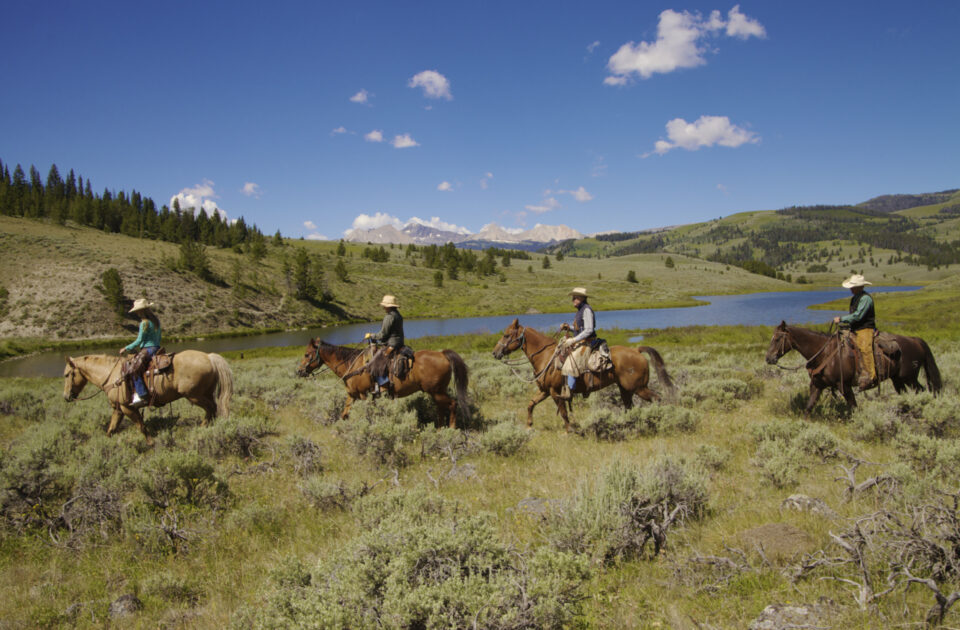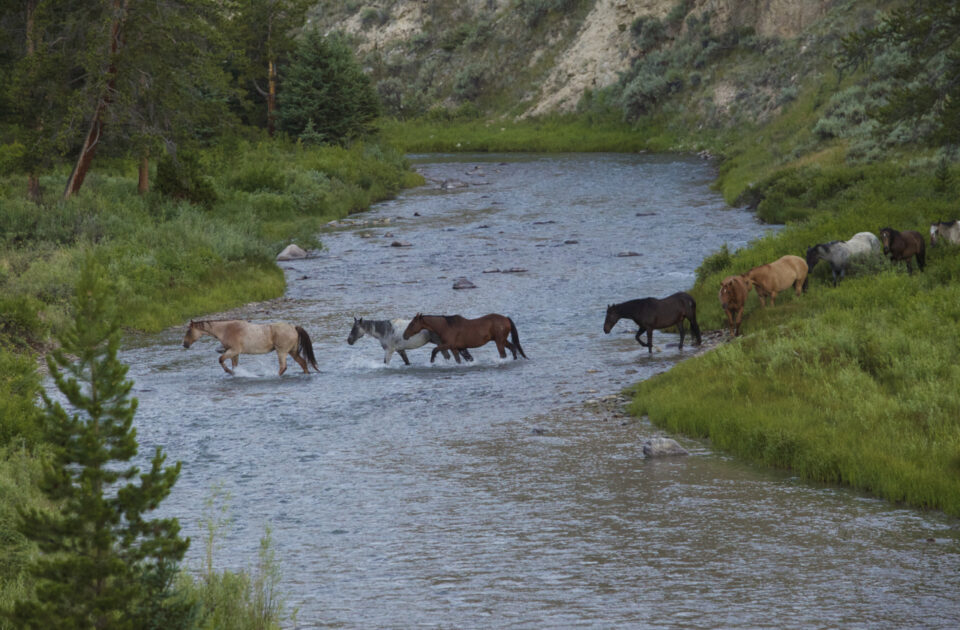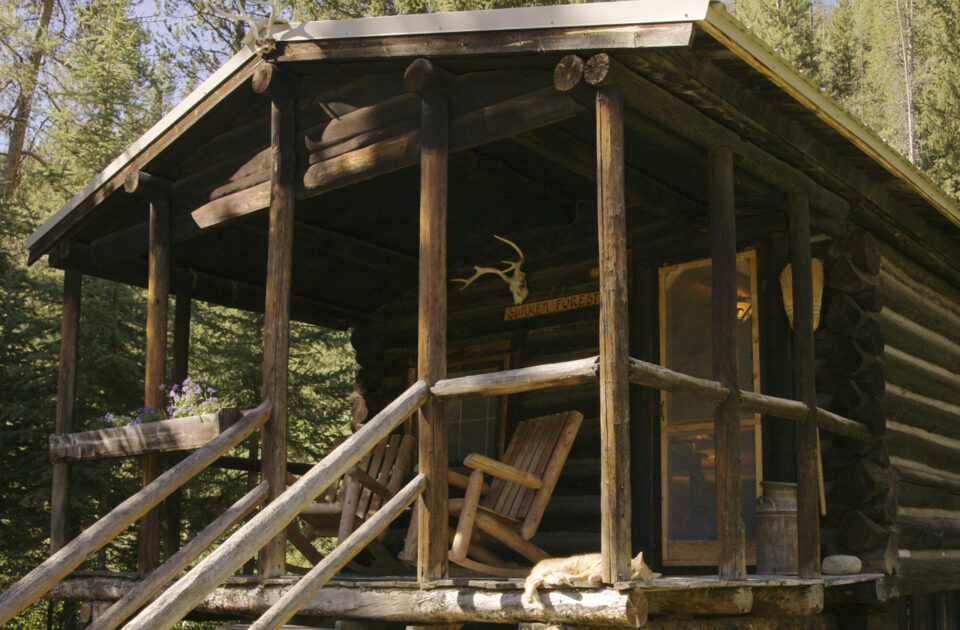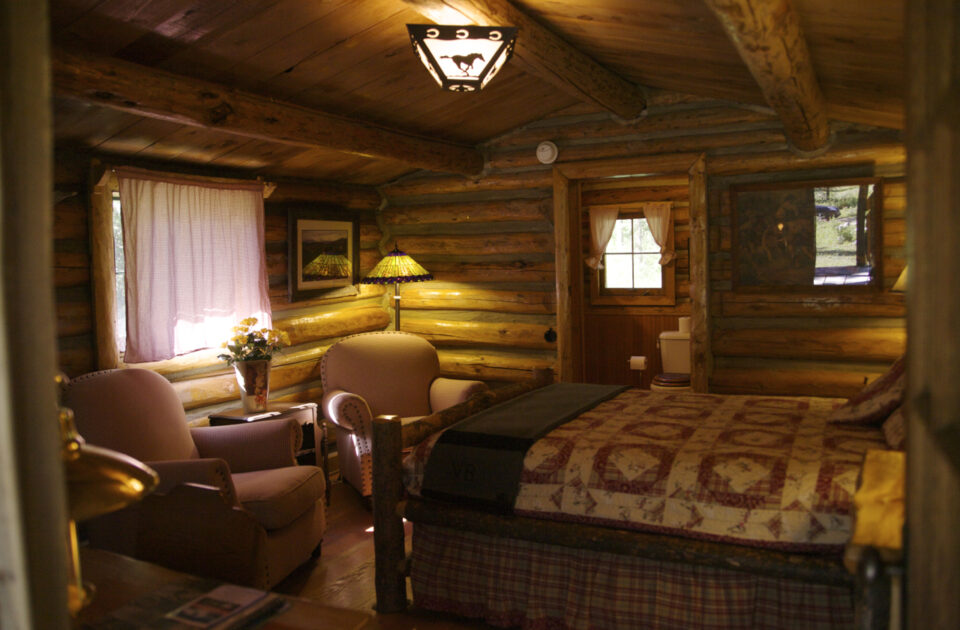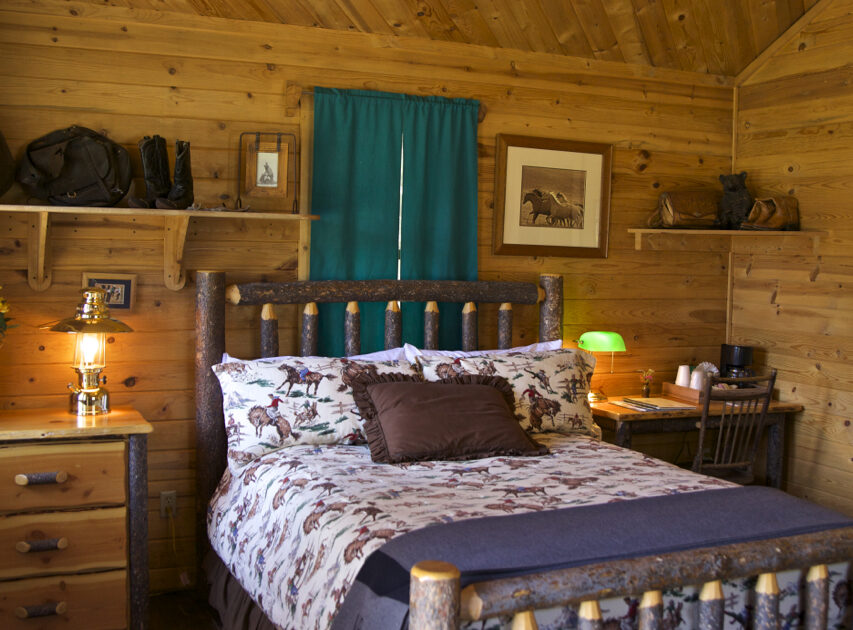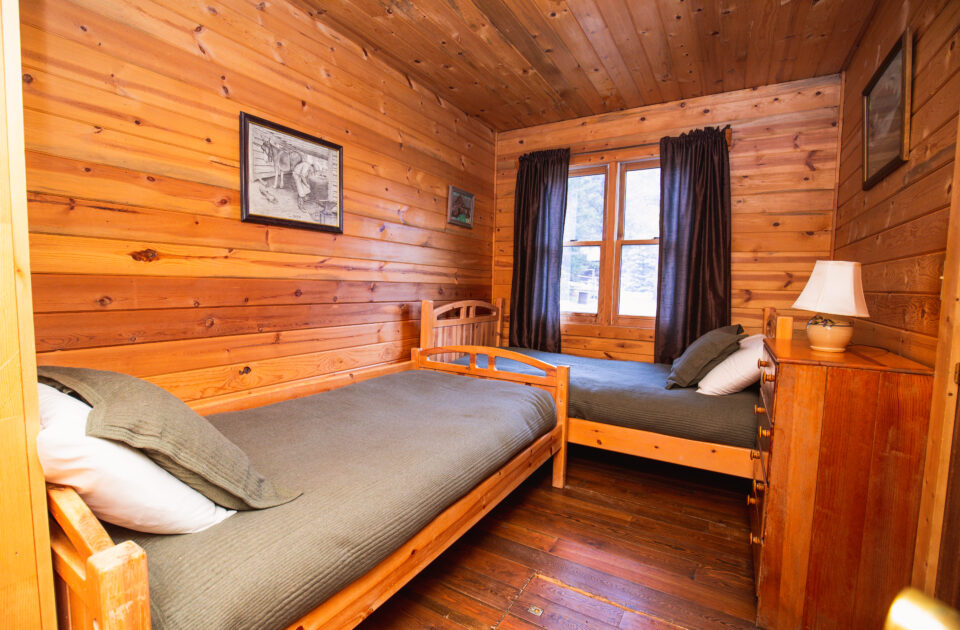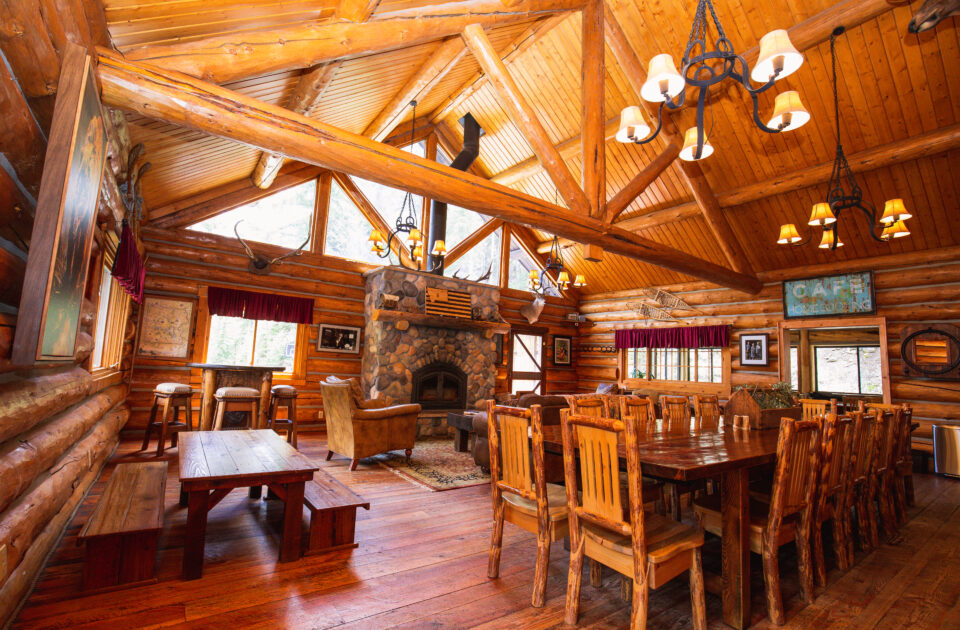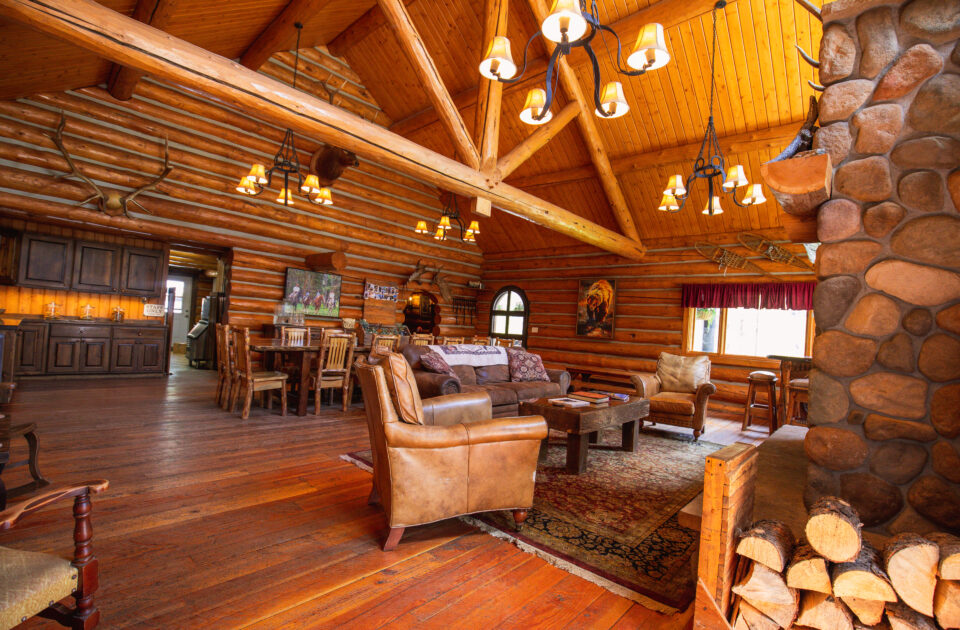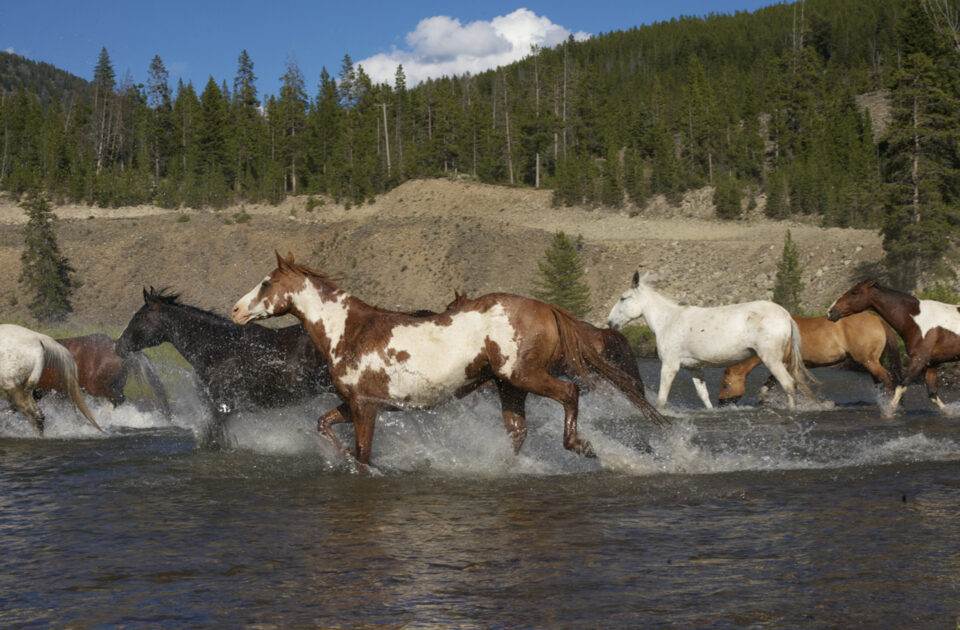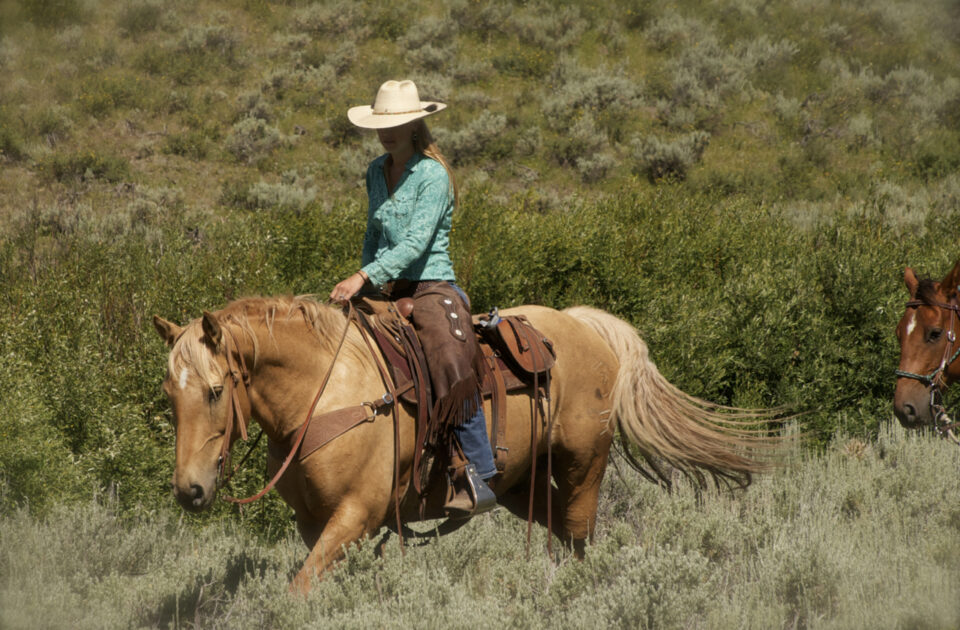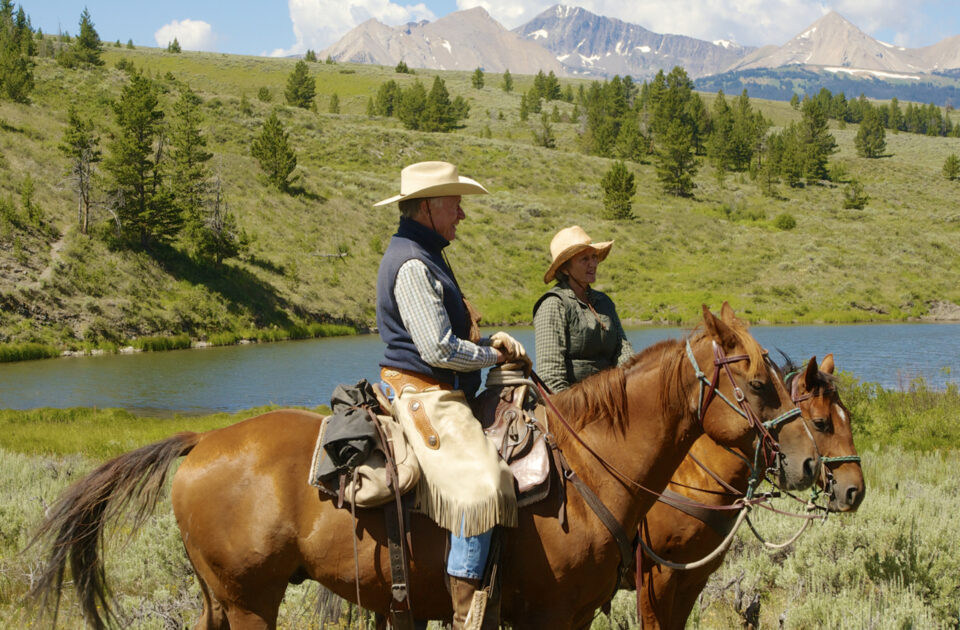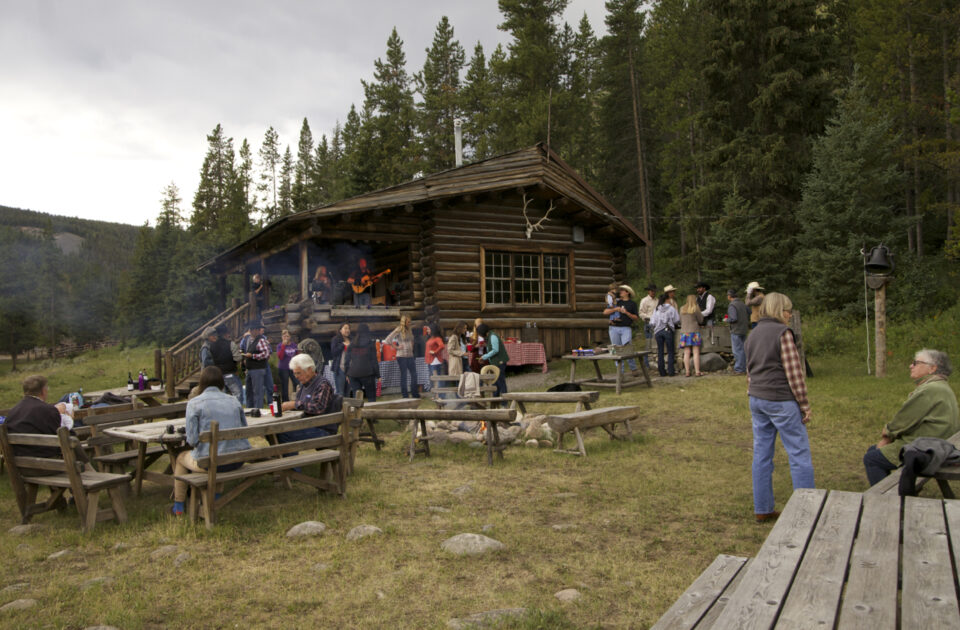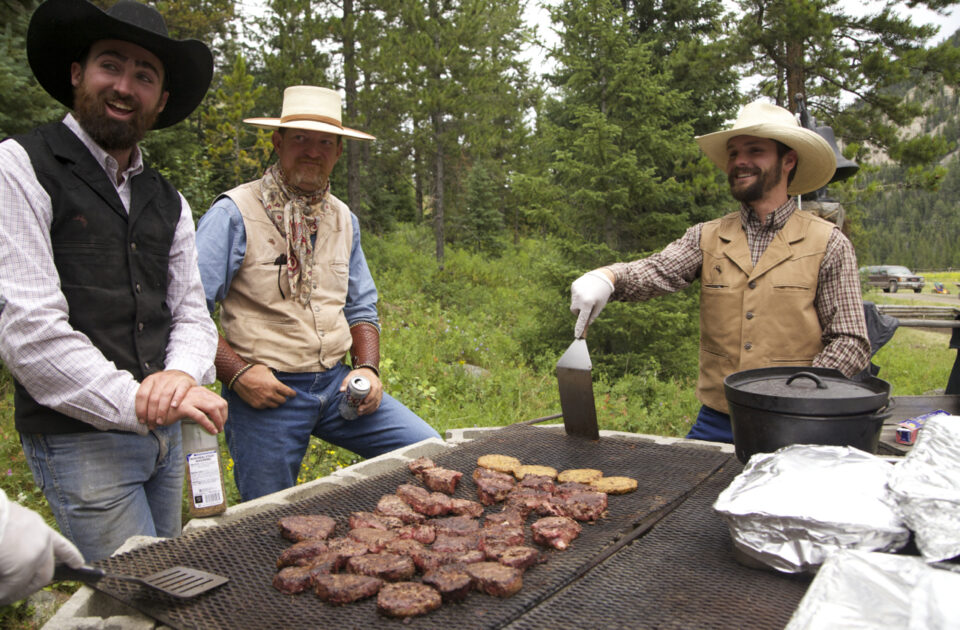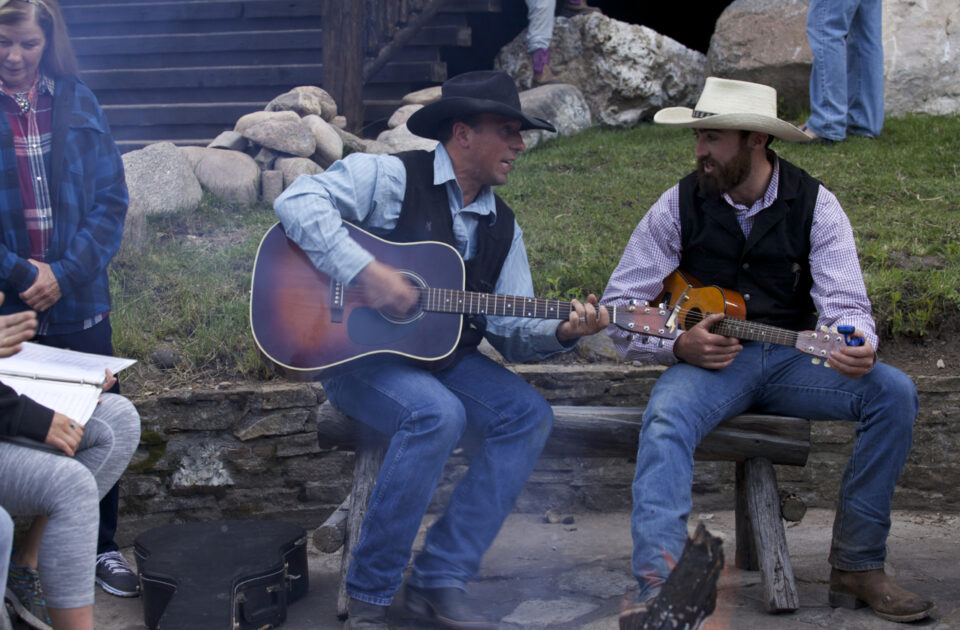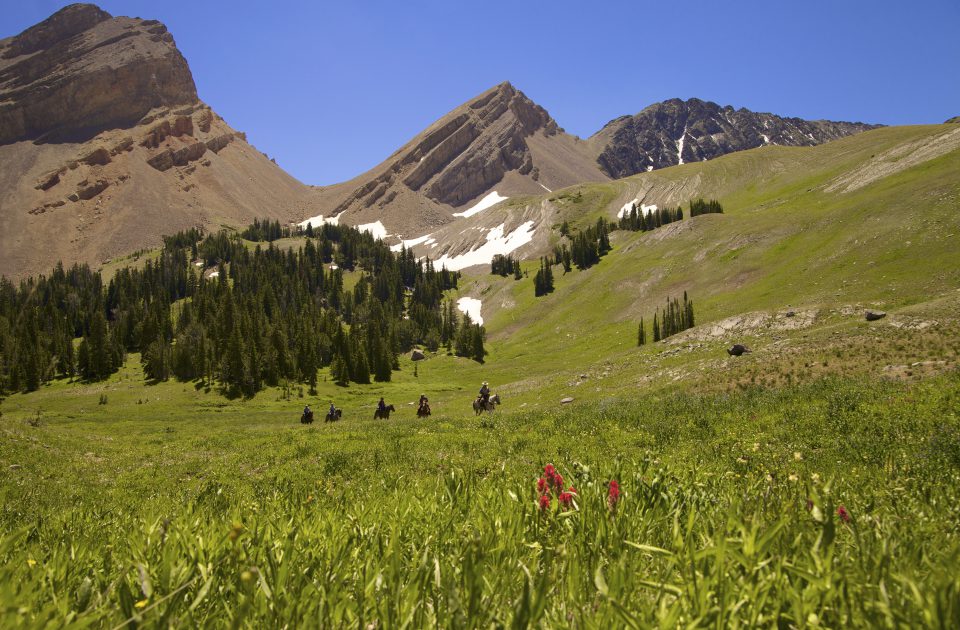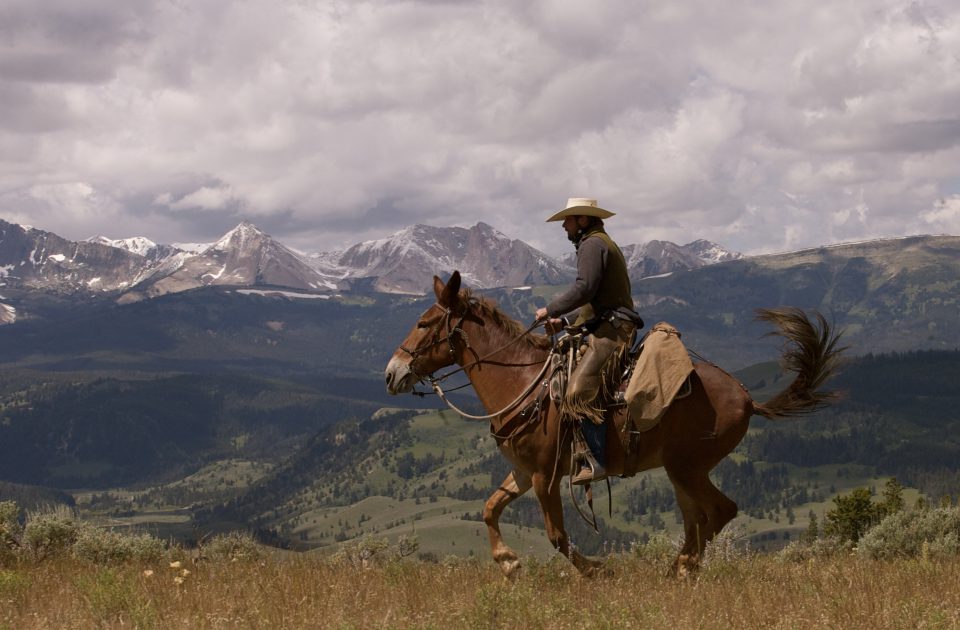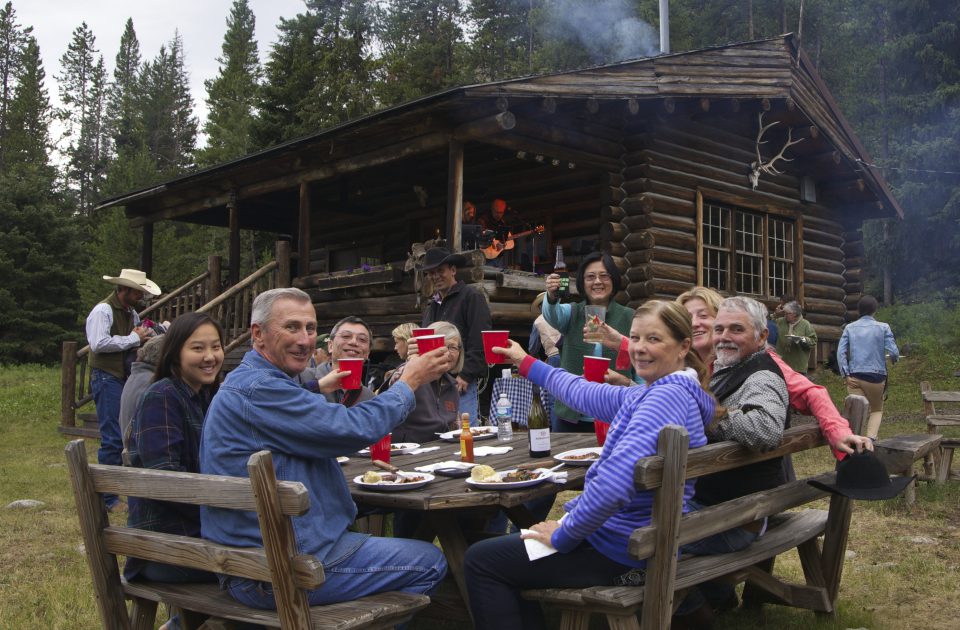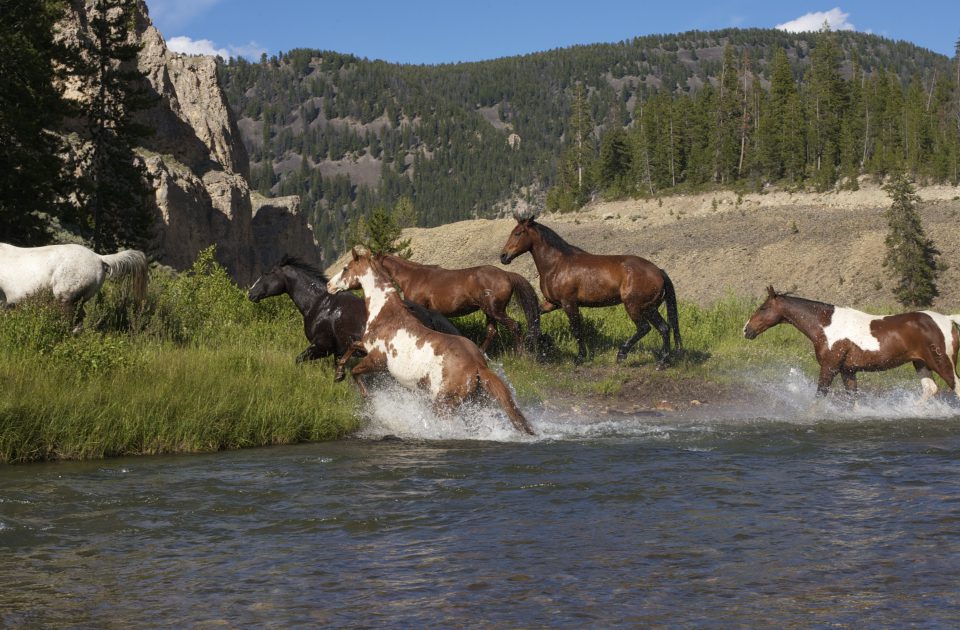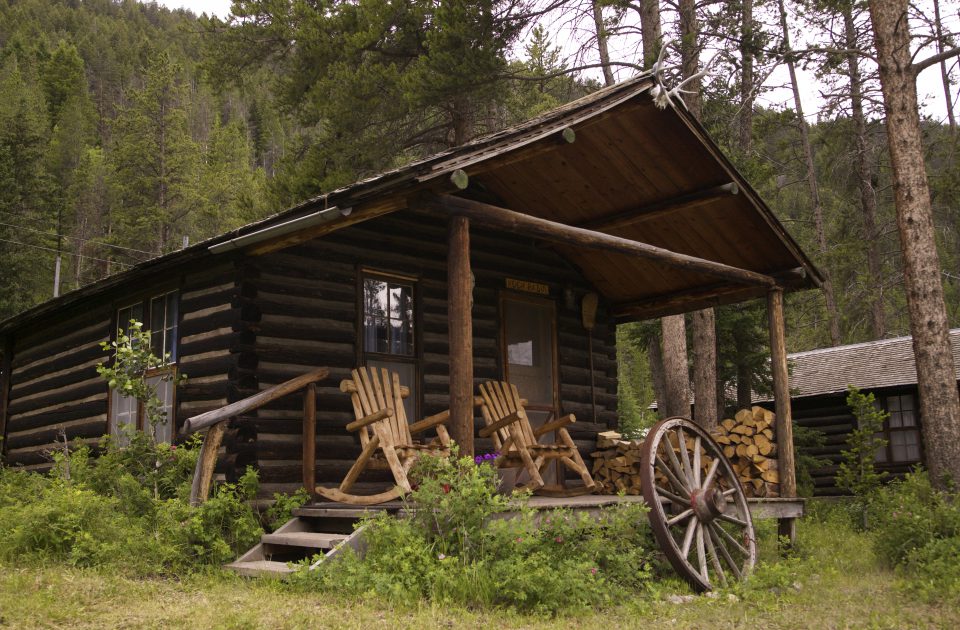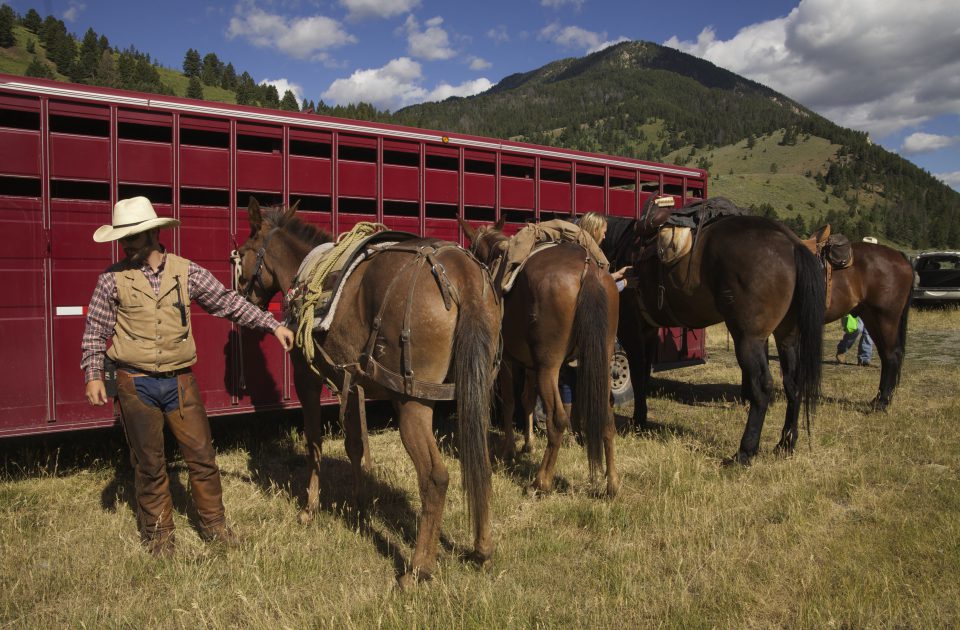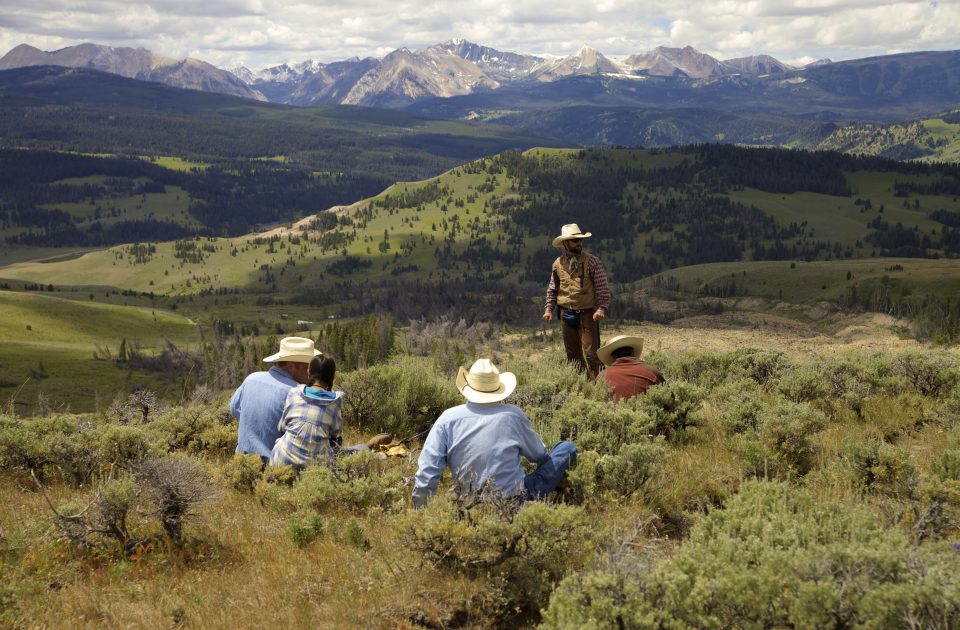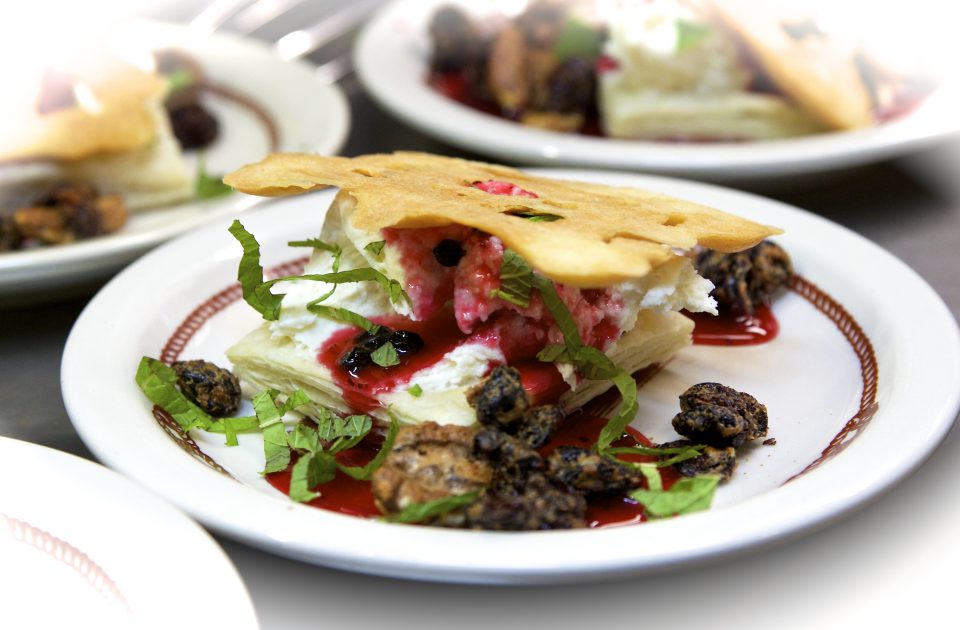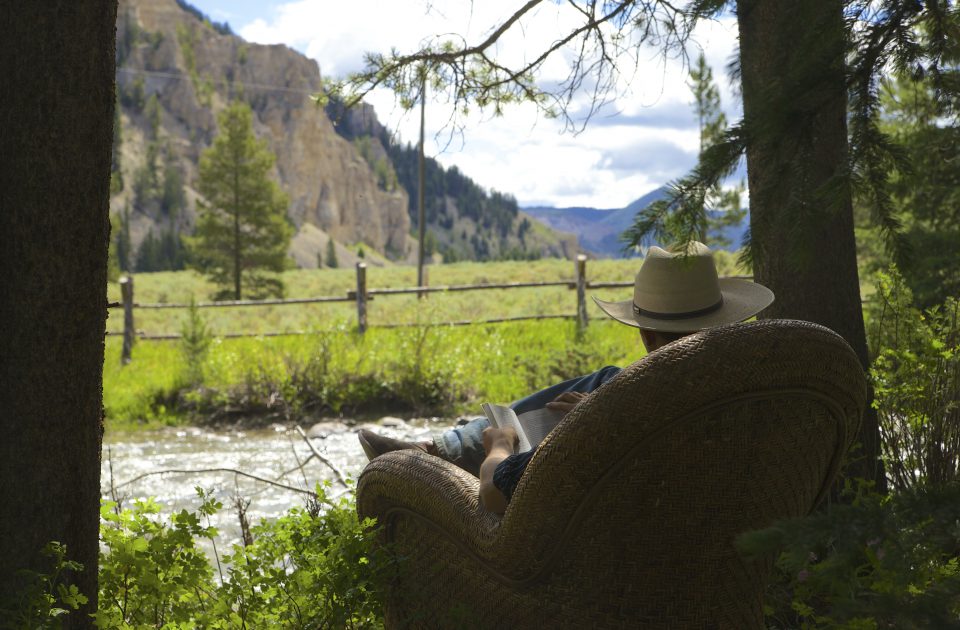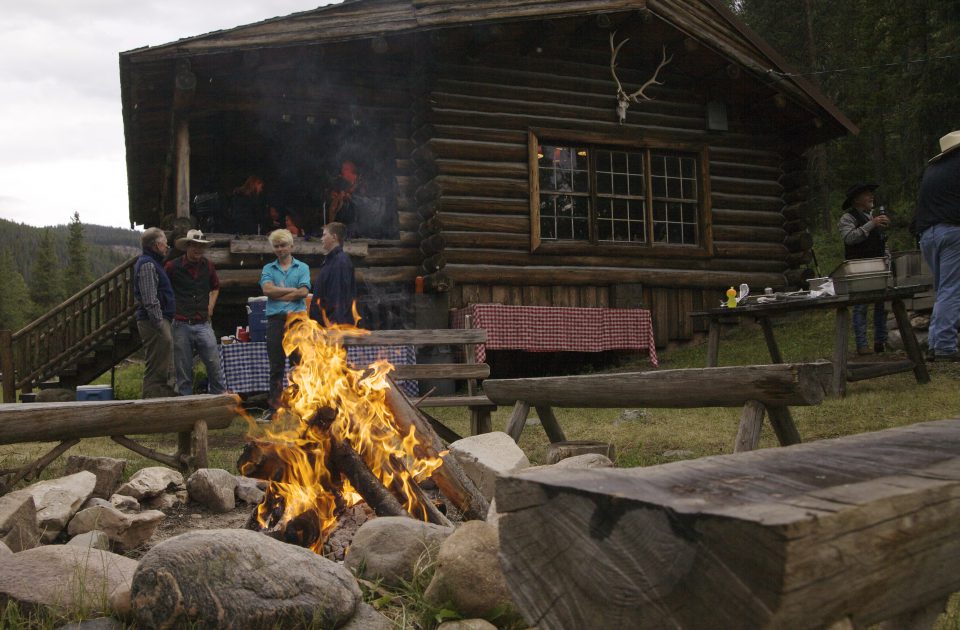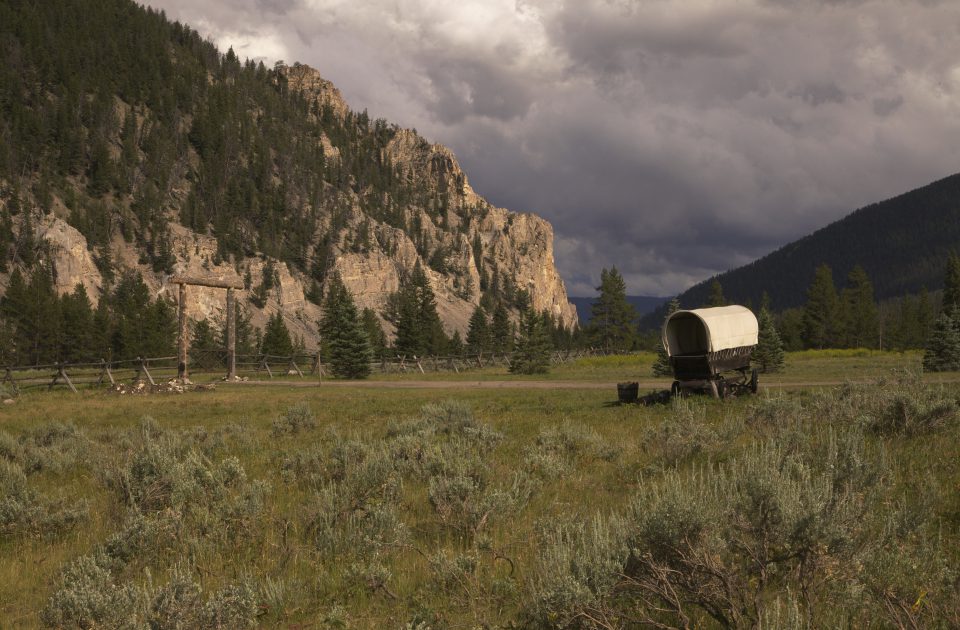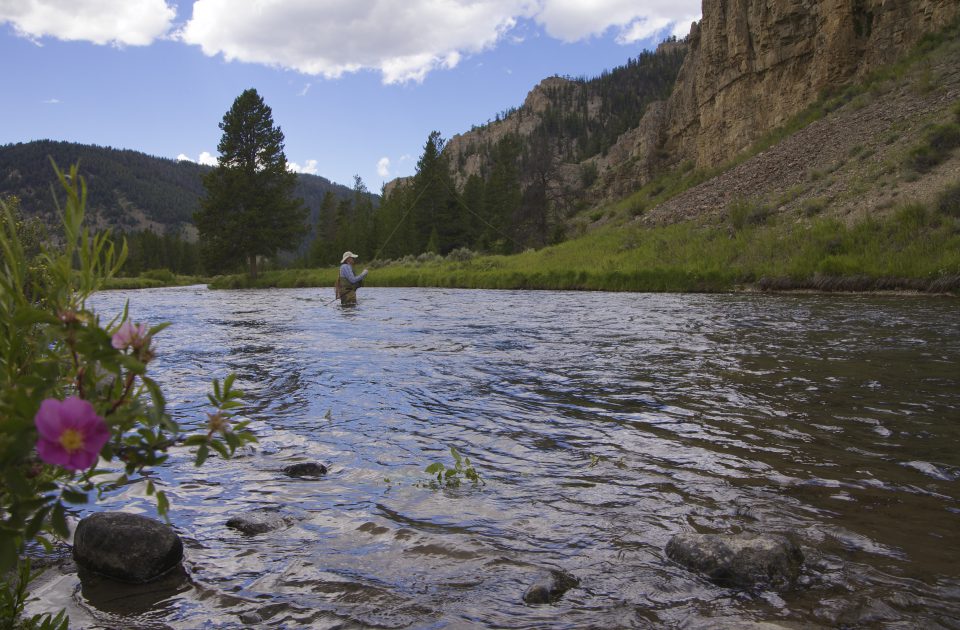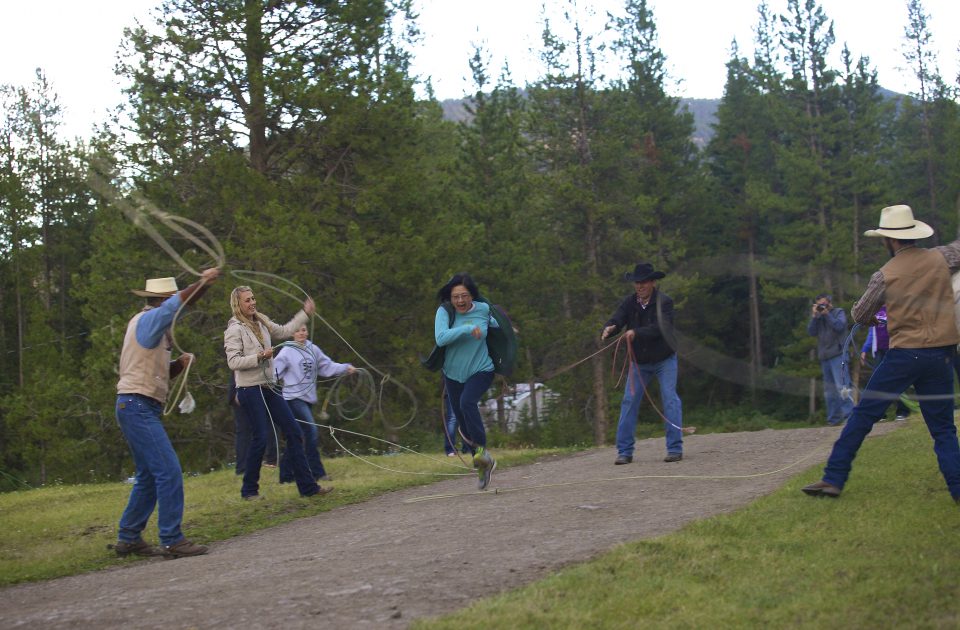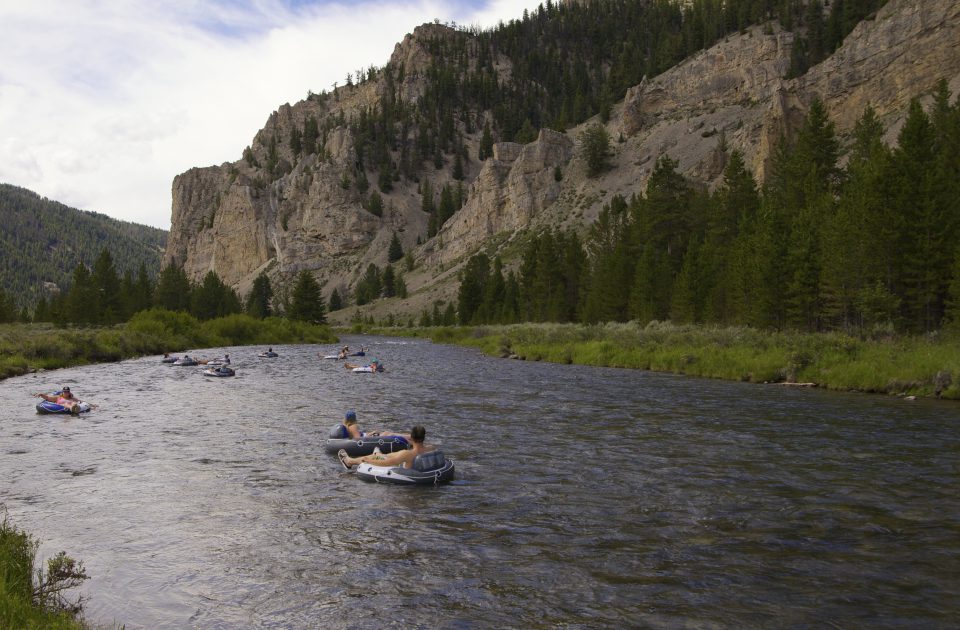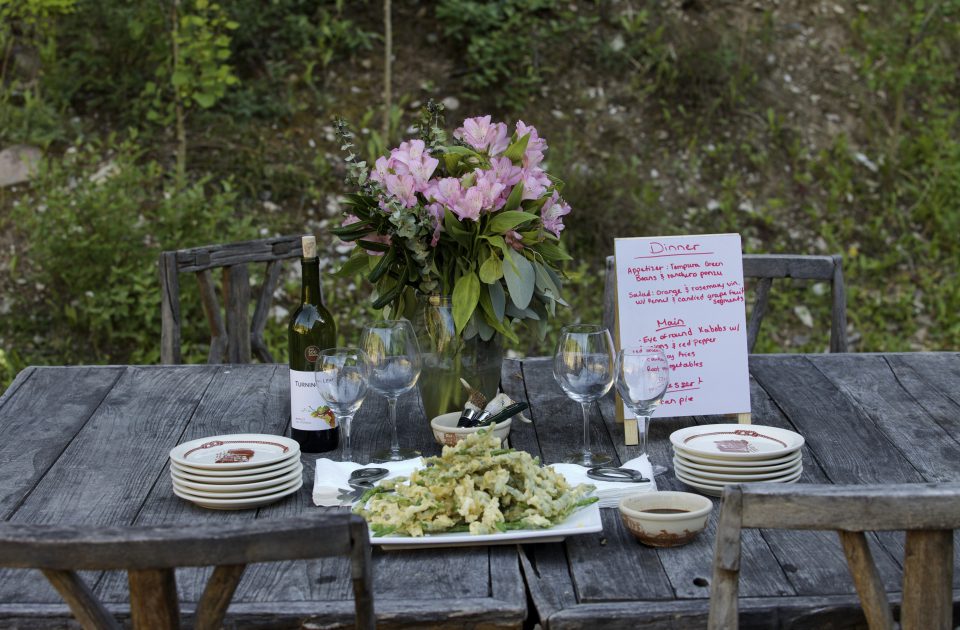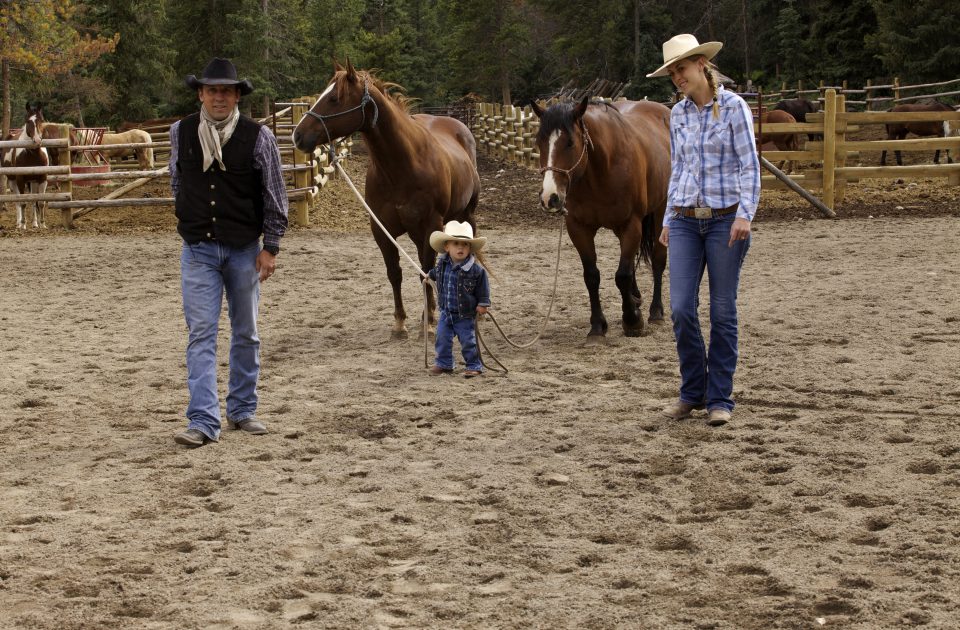 At Covered Wagon Ranch, you'll stay in historic log cabins with their original 1920's charm, complete with wood-burning stoves, rustic wood furniture and private baths. You'll enjoy great meals and pampered attention from ranch hosts who are happy to cater to your every need. We offer a unique horseback riding vacation, plus world class fishing, hiking, inner tubing, roping, a rec hall, and much more at our Montana dude ranch. So treasured is our guest ranch that it's become a tradition among families, individuals and couples over the years ˜ in fact, most of our guests are return visitors or their friends and family members.

Sample Day - What to Expect from Our Montana Dude Ranch Vacation Packages

You'll start your day with a hearty Montana breakfast, then pursue whatever appeals to you among the activities of our Montana dude ranch vacation packages.

Choose Your Own Adventures – Build Your Own Montana Dude Ranch Vacation Packages!

That might be anything from high mountain adventure, to the quiet, secluded enjoyment of your own private cabin porch. This precise location offers some of the best horseback riding, fishing, kayaking, whitewater rafting, hiking, mountain biking, wildlife viewing, photography opportunities, and scenic touring anywhere in the world and it's all right outside your door at the Covered Wagon Ranch.

Before nightfall, you're summoned to another delicious home-cooked meal in the Taylor Fork Lodge by the gentle clang of the dinner bell. Then the night is yours for a soak in the hot tub, conversation around the nightly campfire, a quiet walk to the corrals to visit the horses, a game of horse shoes, or whatever your mood demands. One thing is for sure, you will have a view of more stars than you've ever seen before – the clear skies and the high elevation give you a unique look at the heavens, Montana style.
While staying true to our Montana dude ranch's 1920's vintage heritage, we're also committed to making your stay as comfortable and enjoyable as it can be. Over the years, the Covered Wagon Ranch has retained every bit of its original charm, but has gradually gained the sweet refinement and gentility that comes only to a place devoted for over four generations to providing rugged, yet luxurious dude ranch lodging for its guests' comfort and pleasure. Our Montana guest ranch has 10 historic log guest cabins, accommodating approximately 20 total guests. Each cabin has a slightly different unique character, with 5 two bedroom, one bath cabins; and 5 one bedroom, one bath cabins. The cabins retain much of their original 1920's character, but comfortable beds and bedding allow you to rest up each evening for the next full day of mountain enjoyment.
Covered Wagon Ranch offers a range of activities from horseback, hiking, fishing, inner tubing, horse shoes and roping.

For babysitting, call for more information.
Dining at our Montana guest ranch is a family affair, and is often the social highlight of the day. We all dine together, as you become part of our ranch family during your stay and you will enjoy a scrumptious Montana dining experience at each meal. Breakfast and lunch are buffet style and, as with dinner it is family-style.
Adult $3,900 per person 6-night stay; Adult $8,000 per person 13-night stay
3 and under free. Ages 4-5 $150 per night. Ages 6-14 $1,500 for 6-night stay.
$6.00 per person per night
Check, Visa, Mastercard, Cash
July and September 6-night stay minimum; June and August 3-night stay minimum.