Hawley Mountain Guest Ranch
Ranch Hosts
Ronald & Phyllis Jarrett | Owners
Joe Stewart | Operations Manager
4188 Main Boulder Road
McLeod, MT 59052
Nearest Airport
Bozeman (BZN) and Billings (BIL)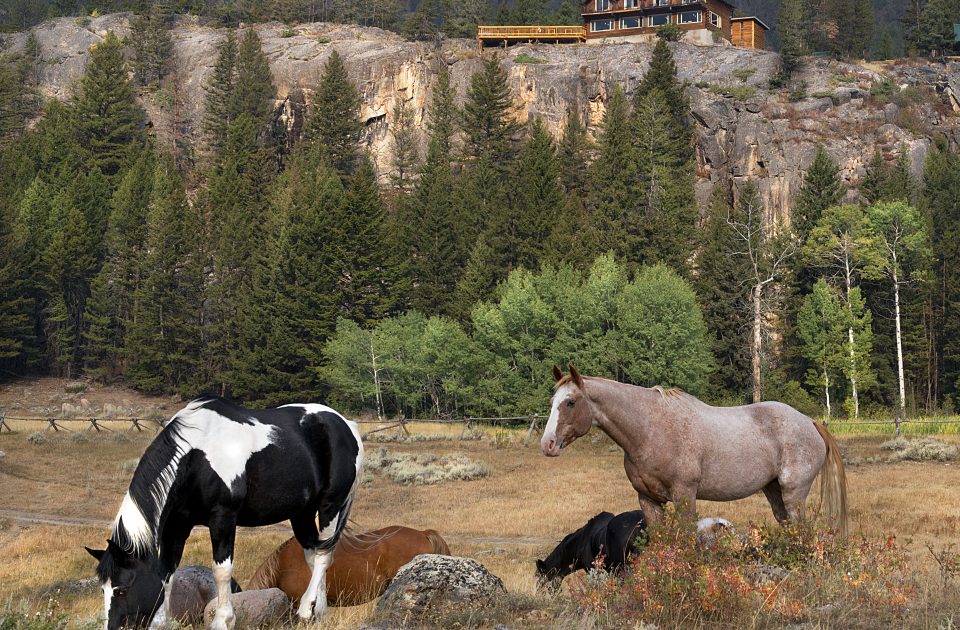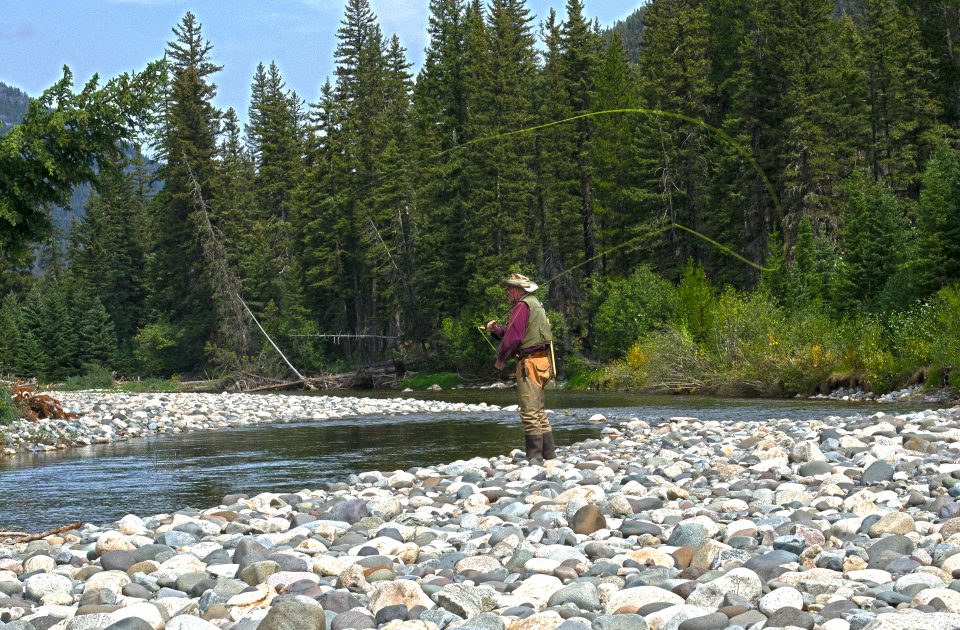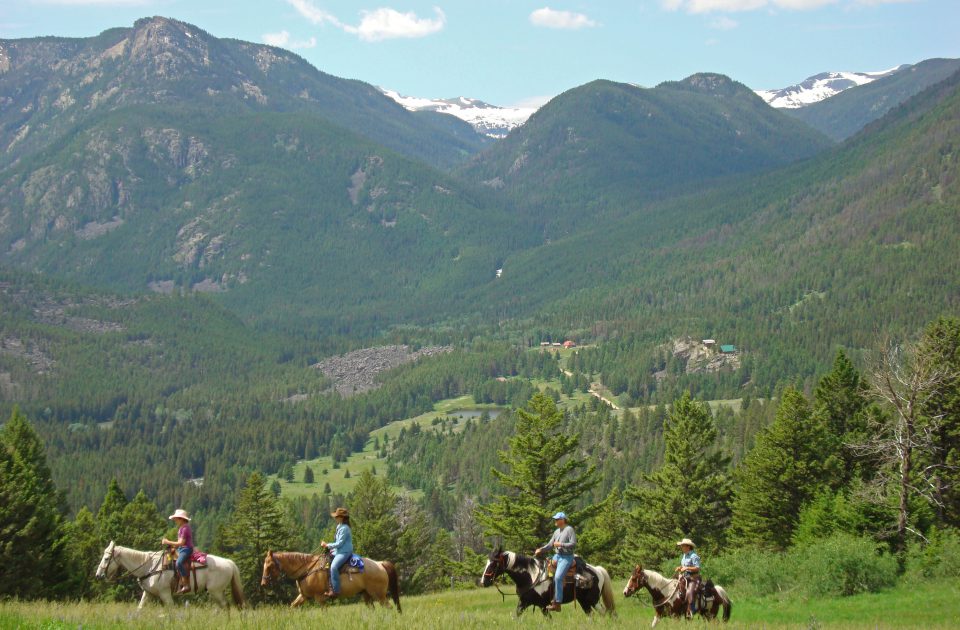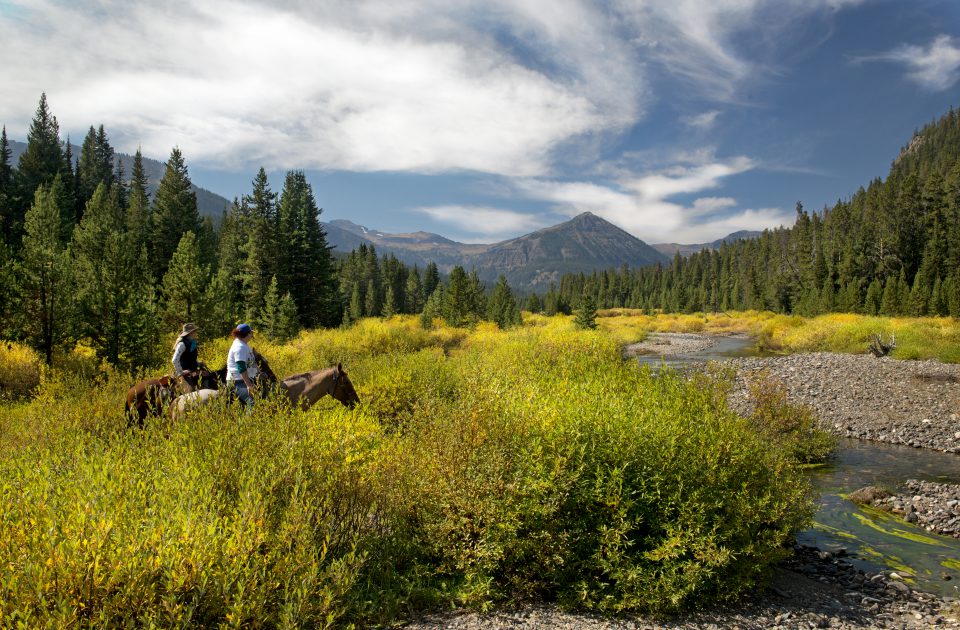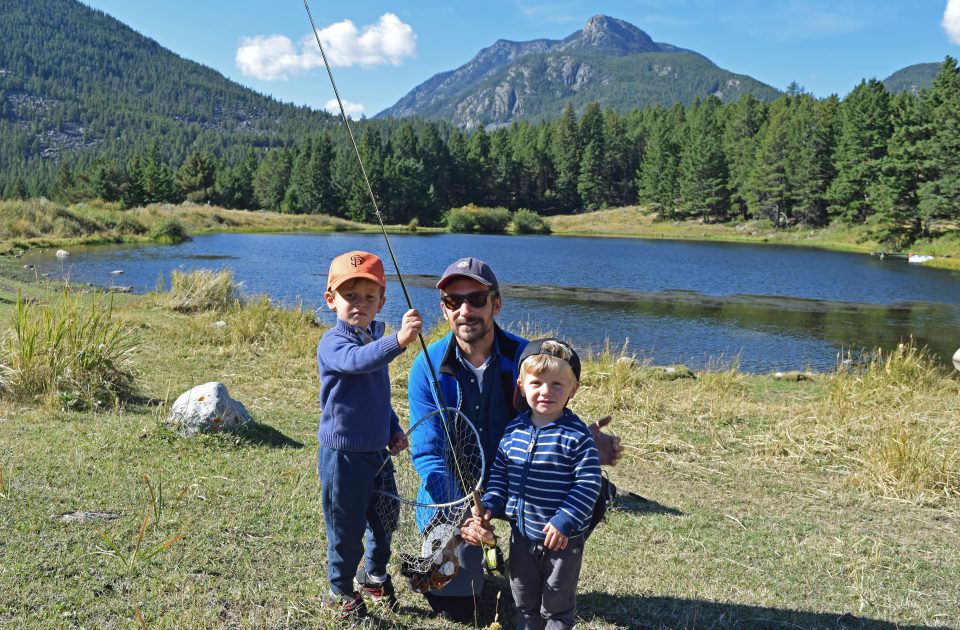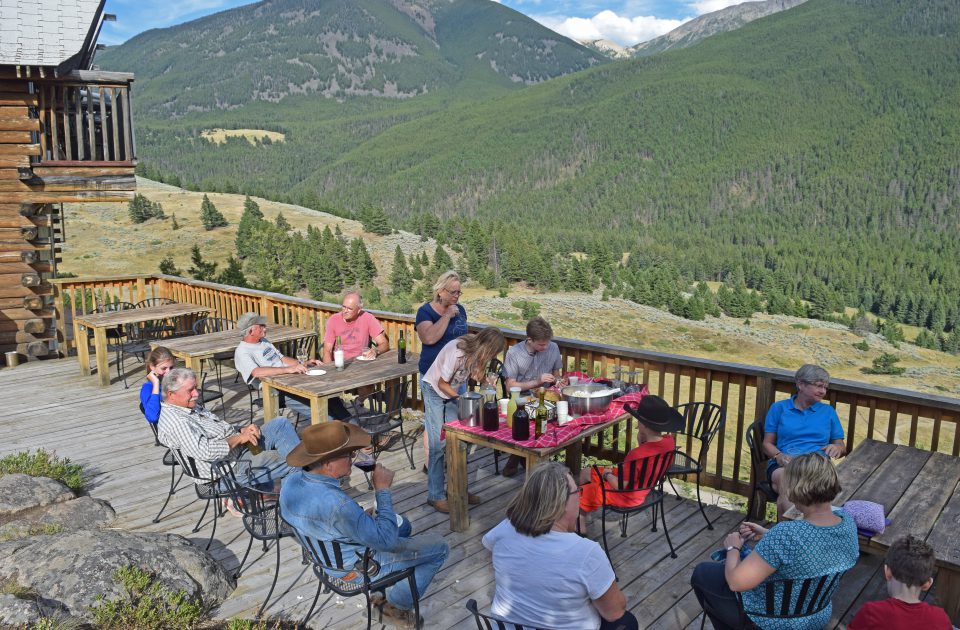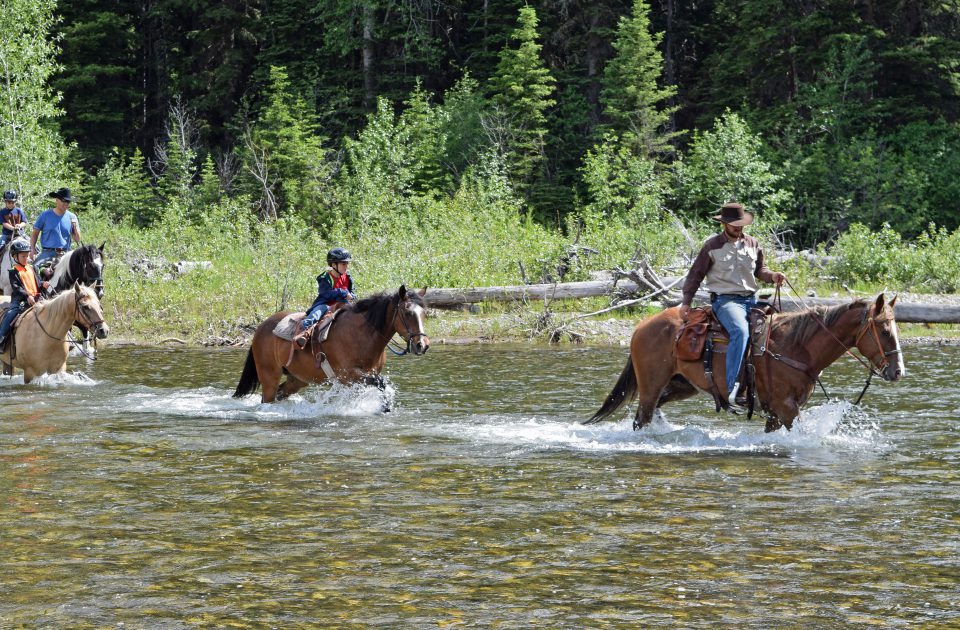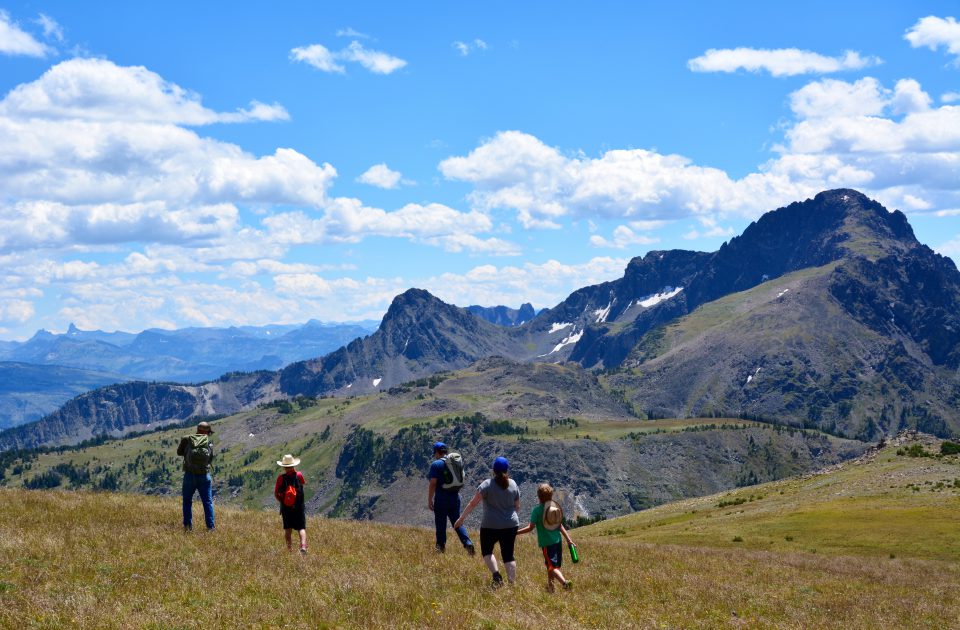 Are you looking for a true wilderness experience found in a remote area of the Montana Rockies? Hawley Mountain Guest Ranch, located in the middle of a million acres of pristine wilderness just north of Yellowstone Park, can provide such an experience getting you far away from distractions in your everyday life.

Reasonable "all-inclusive" rates and our smaller size of 20 guests maximum appeal to those looking for a stress-free, relaxing week full of many unique adventures. All meals, lodging, and any activity offered (including some fly fishing and riding instruction) are included in our low rates. Learning new skills and enjoying a variety of dude ranch activities at Hawley Mountain Guest Ranch may be just what you've been looking for!

On our dude ranch you can enjoy horseback riding in beautiful mountainous terrain, Blue Ribbon fly fishing on private river frontage along the Boulder River, and a thrilling jeep ride into the high country where you can explore an historic gold mining ghost town area and picturesque glacier lake. Our scenic raft float trip on the Yellowstone River, hiking on scenic trails, and cookouts and campfires are some other adventures offered while guests experience the warm, friendly atmosphere that a small dude ranch offers.

A week at Hawley Mountain Guest Ranch has something for all of you. After taking part in the daily outdoor activities, you will eat meals together with the staff and owners. By the end of the week you will take away many new experiences and long-lasting friendships. Guests often return to repeat some of their favorite rides and other activities while doing some additional ones that they couldn't work into their past vacations.

Leave behind your hectic daily routine for a week to experience a fun-filled Montana family vacation ("singles and couples" are welcome too!) while enjoying spectacular mountain scenery, wildlife, and the simpler way of life depicted by the western cowboy culture.
Bozeman (BZN) and Billings (BIL)
Eagle Nest Lodge perched on the top of a 300 foot cliff provides a friendly gathering place for guests as well as the large deck where they can enjoy the breathtaking beauty of our mountainous river valley.

Comfortable beds, warm showers, and clean accommodations- well suited to the wilderness setting! Located above the main lodge are four lodge rooms which guests choose for the spectacular view and the lower cost. The Absaroka and Beartooth Cabins are located a short distance from the lodge and offer more privacy. Carbonate Cabin is larger, more deluxe, and can accommodate more people.
Enjoy horseback riding, fly fishing, hiking, cookouts and campfires, boat float on the Yellowstone, and 6x6 jeep ride into high country.

Horseback riding is the main activity on our Montana dude ranch. Most of our riding is on scenic mountain trails with excellent and experienced horses.

Fly fish the renown Boulder River which is accessible from the ranch property. No guide is required. You can also fish our two+ acre pond where we give some fly fishing instruction. Our river frontage has been "catch and release" for over 40 years which results in much success for our fly fishermen, but you can catch fish to eat from our stocked pond.

Take a ride in our 6x6 Pinzgauer truck to old gold mining areas and on to the higher elevations with a glacier lake. Some can enjoy a hike up to the top of 11,000 feet Monument Peak.

Float the Yellowstone River on our 18 foot raft piloted by staff. This mostly scenic trip includes spotting eagles, white pelicans, deer, and other wildlife. Float tubes are attached for use in the calmer portions of the river. Hikes to majestic spots, both guided or directed, are available. Various cookout activities include volleyball, horseshoes, roping, and visiting around the campfire.
Meals consist of hearty western cuisine with a wide variety of choices to accommodate dietary tastes. Buffet style served three times daily complete with homemade bread and yummy desserts. Enjoy two cookouts which are weekly highlights. Fruit and drinks are always available- the cookie jar is rarely empty!
$2,455 per person/6 nights/double occupancy
Ages 6 - 12 Depends on room occupancy, Age 5 and under no charge
15% is encouraged on guest's confirmation statement
$2.80 per person/per night
Check, Travelers Check, Visa, Mastercard, Discover, Cash
Arrive Sunday afternoon; Depart Saturday morning
Conventions, Meetings, and Retreats
Wellness Retreat
Wellness mindfulness, movement, mental processing activities, yoga, while enjoying other ranch activities such as horseback riding, hiking, and cookouts.
Weddings
Limited to small group staying at the ranch for the week.
Family Reunions
Because of our smaller capacity families are able to book the whole ranch for their memorable week of sharing and memory making while on a wilderness adventure. The week of activities is geared toward the family's interests, and there is something for everyone to enjoy.
Price is negotiated based on typical occupancy