Nine Quarter Circle Ranch
Ranch Hosts
Kameron & Sally Kelsey
5000 Taylor Fork Road
Gallatin Gateway, MT 59730
Nearest Airport
Bozeman (BZN) and West Yellowstone (WYS)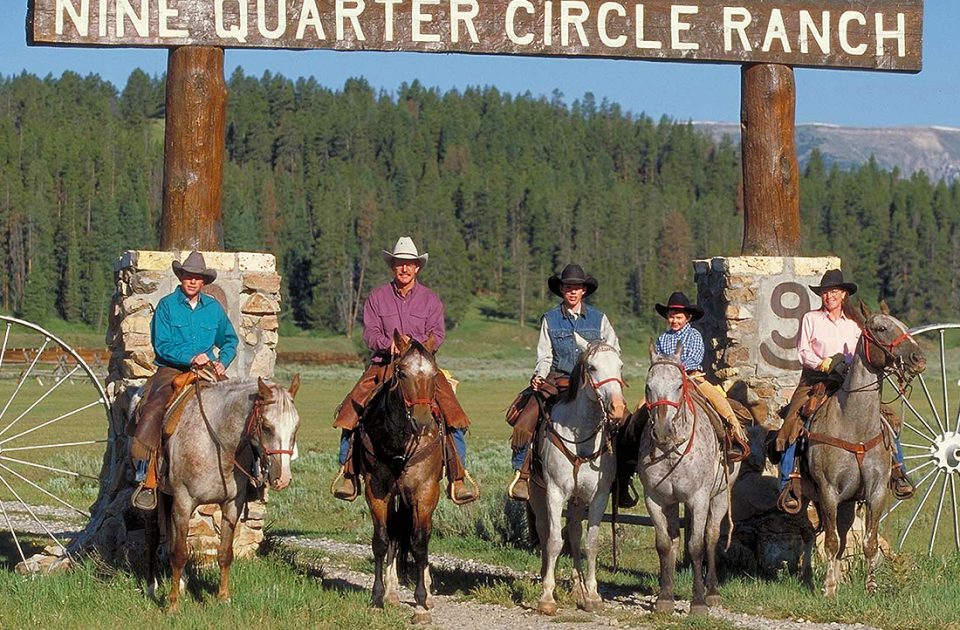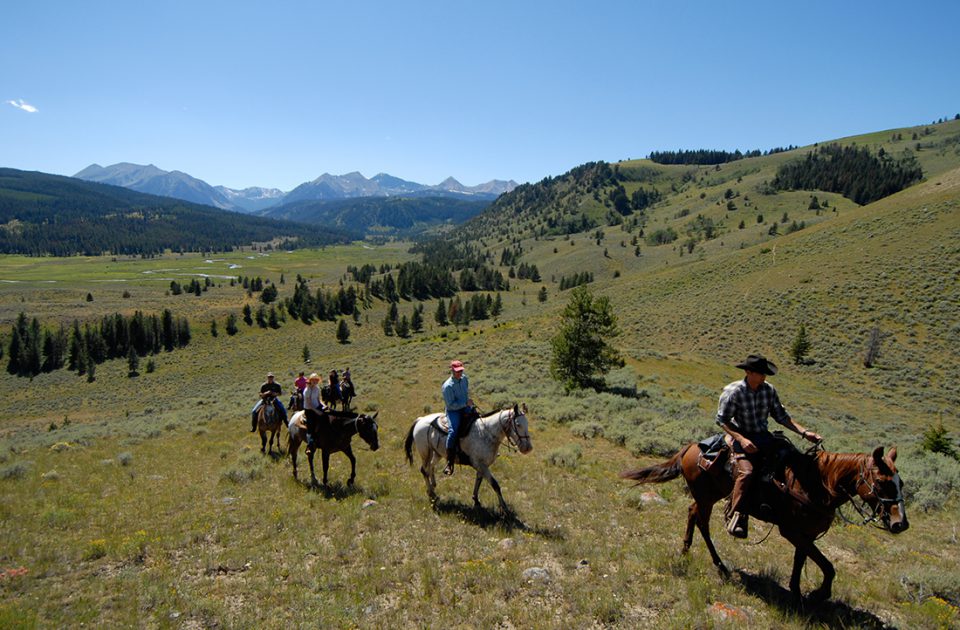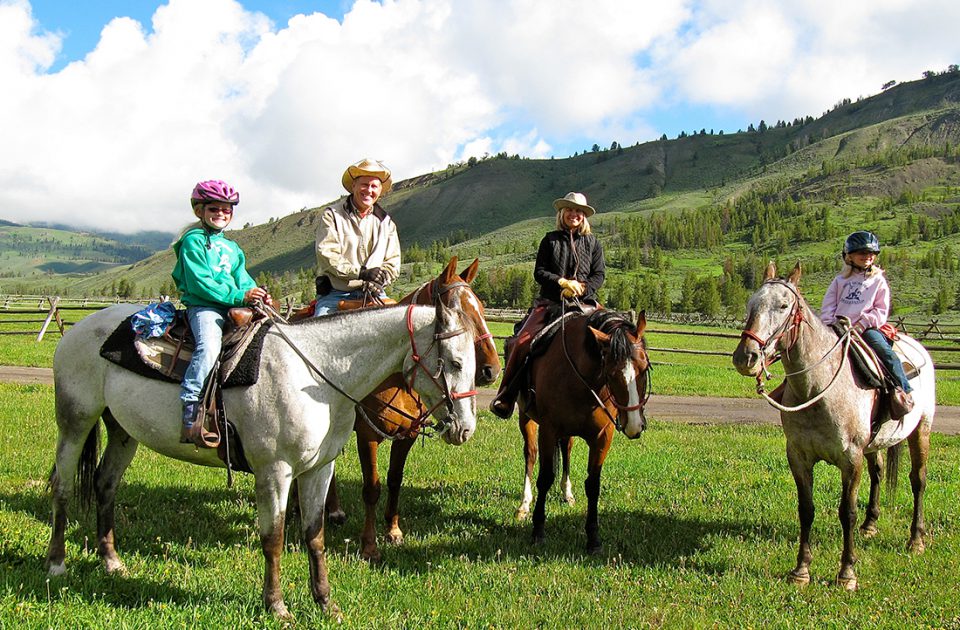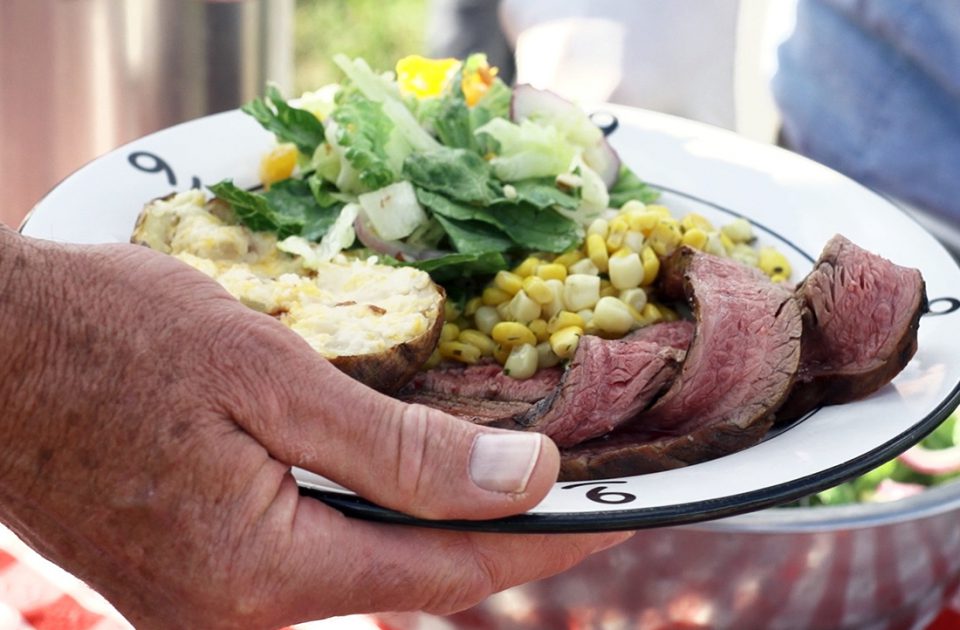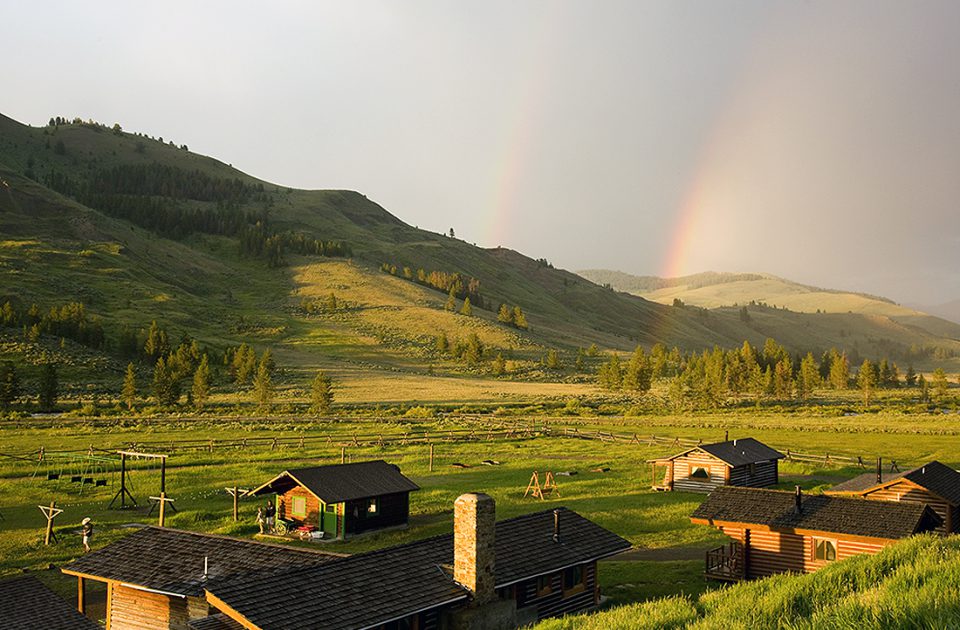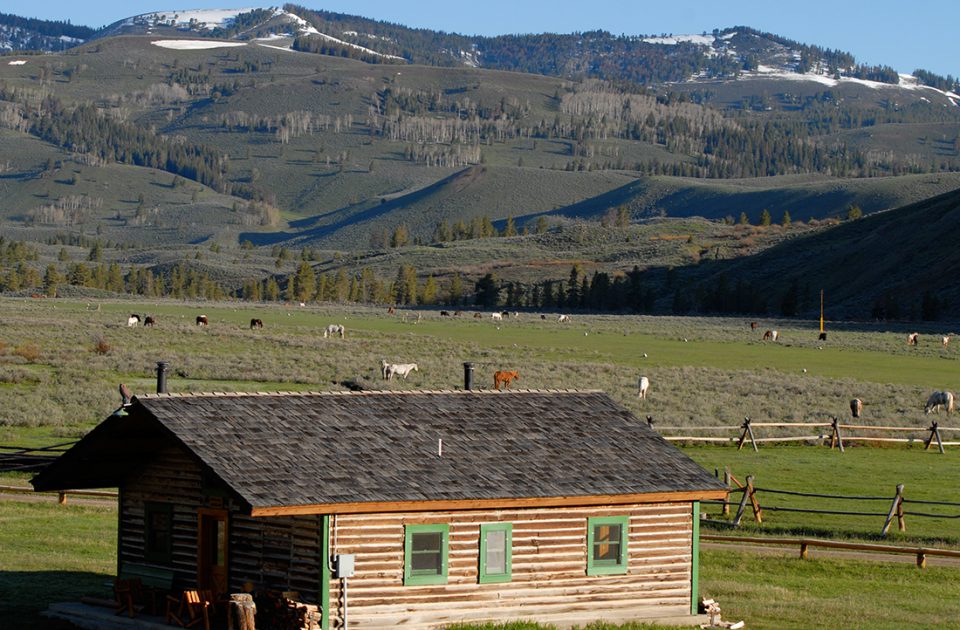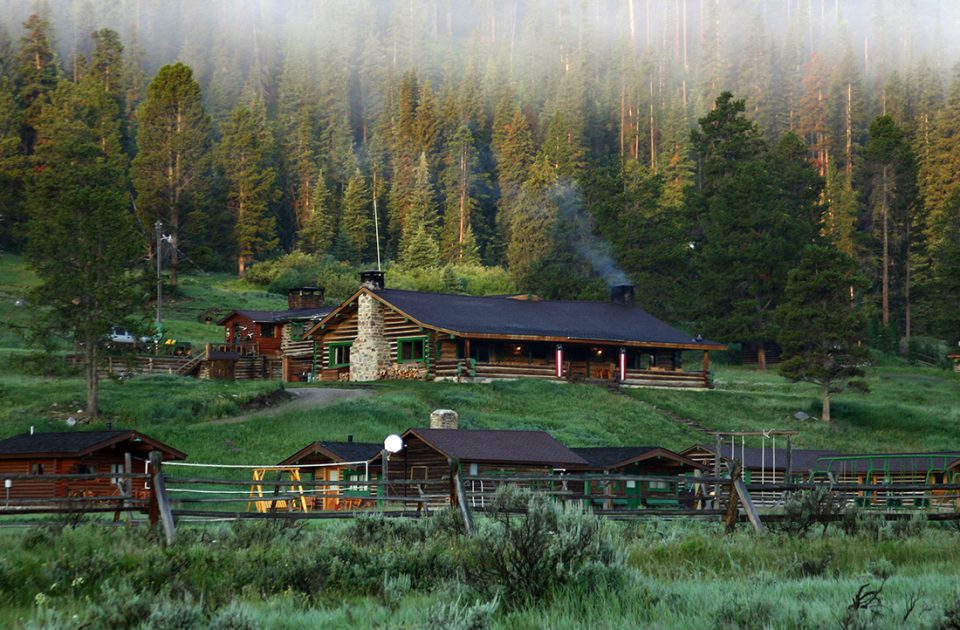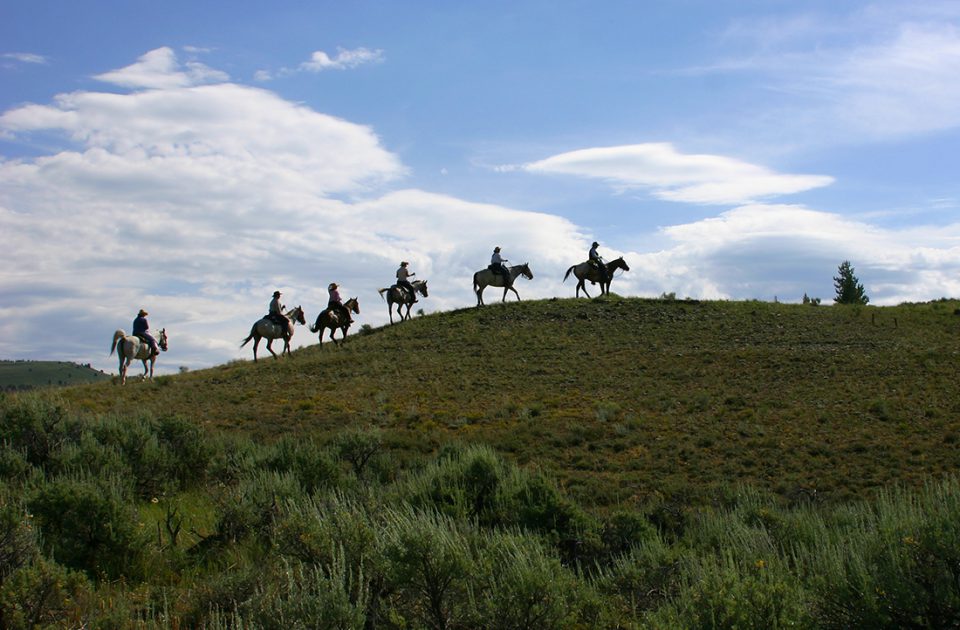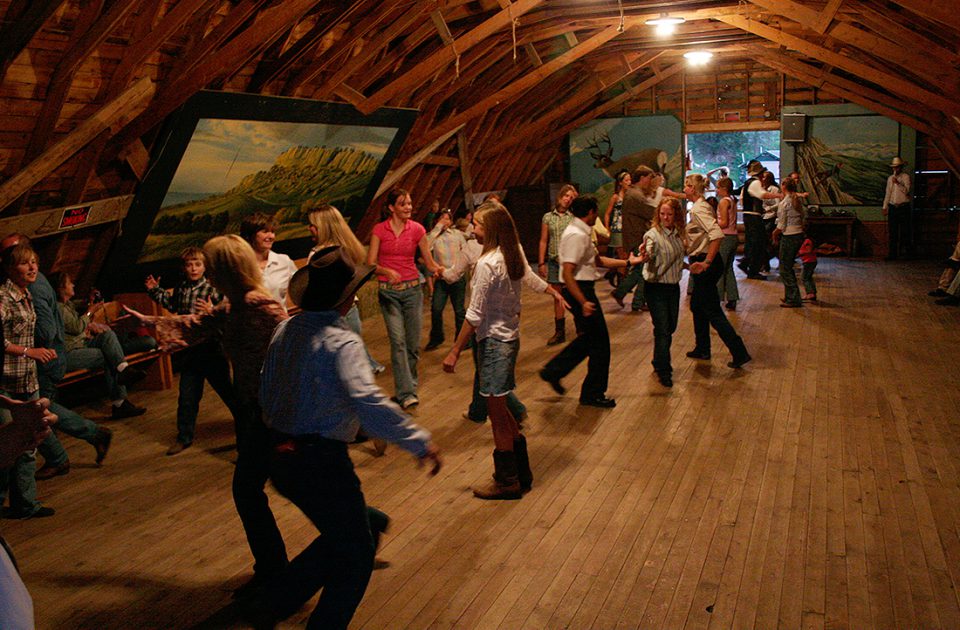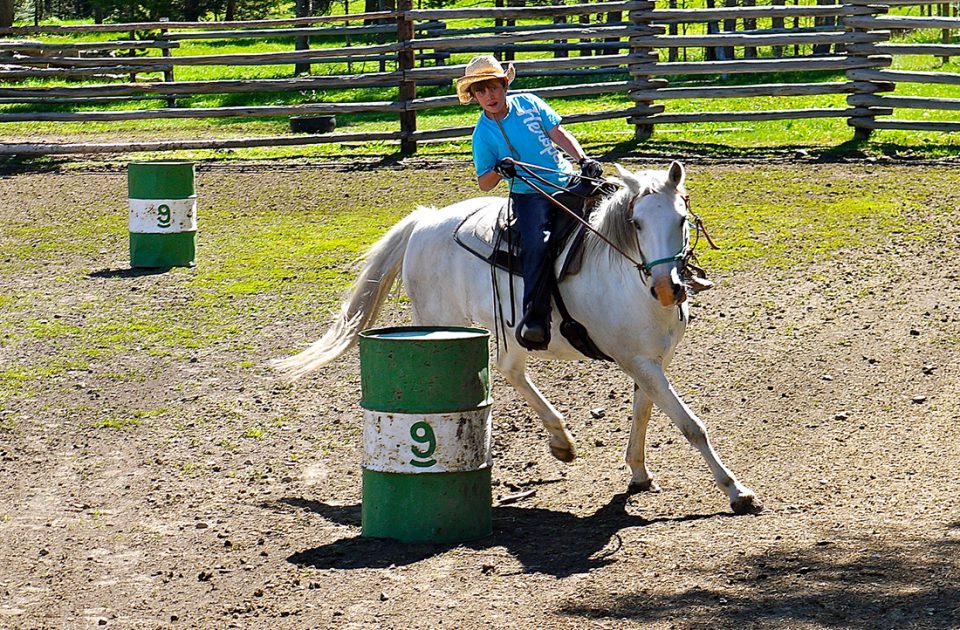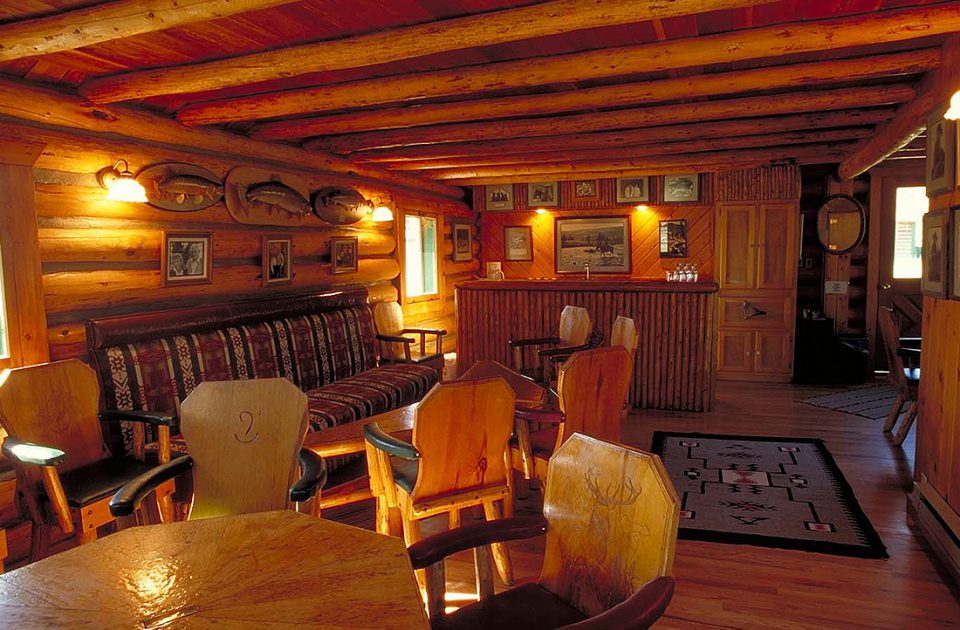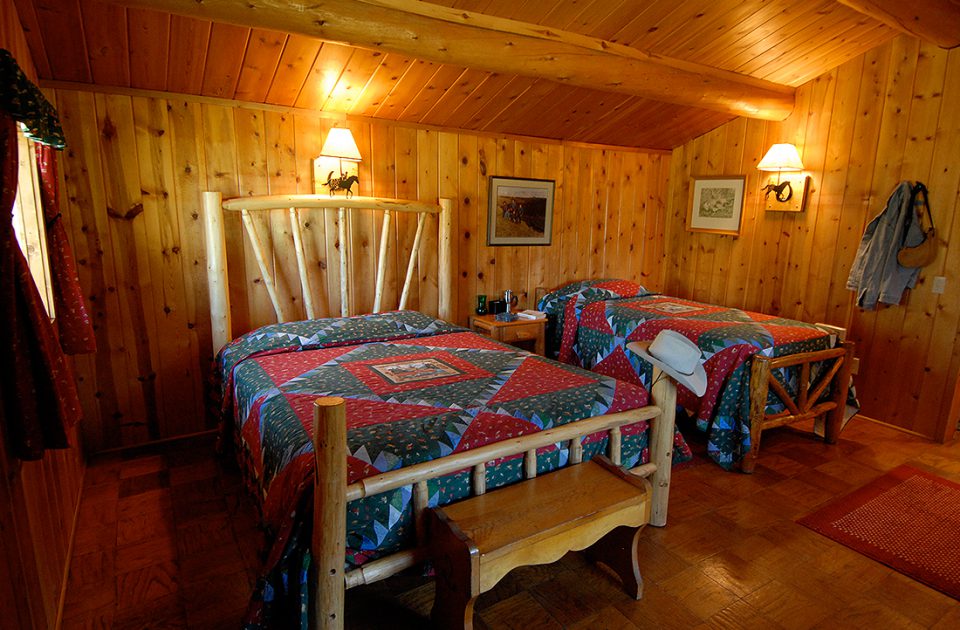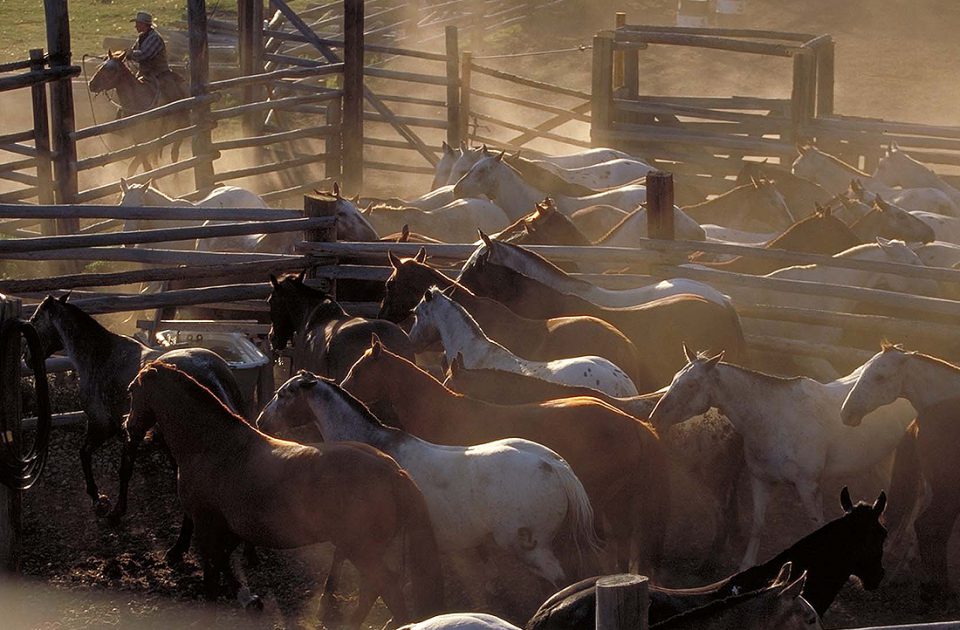 Welcome to the most authentic Dude Ranch experience in Montana.

Operating just as it did 100 years ago, Nine Quarter Circle Ranch is the epitome of rustic charm and luxury, offering you and your family a Western vacation that's both relaxing and exhilarating on the east slope of the Continental Divide. Encompassed by the Greater Yellowstone Ecosystem, the dude ranch is graced daily by all manner of wildlife including elk, deer, moose, bighorn sheep—even bears from time to time.

Surround yourself and your family with the indescribable beauty and wonder that Montana's natural landscape provides. Original log structures serve as dining spaces and living quarters, with snug, comfortable cabins dotting the sprawling land surrounding the main lodge. Each guest—including children—will be expertly matched with their own saddle horse from our herd of Appaloosa horses raised here on the dude ranch. Children's programming and babysitting are available, which means parents can pursue more challenging experiences like hiking, riding, or fishing, knowing their kids are being treated to their own fun activities by our attentive and caring staff. After a day of adventure, the entire family can come together for square dancing, hayrides, or a cookout around the campfire.

Generations of families have spent their summers at our dude ranch, returning for 10, 20, 30 seasons or more, so why not start a family tradition of your own. See for yourself why Nine Quarter Circle Ranch is one of Montana's absolute best.
mid-June to mid-September
Bozeman (BZN) and West Yellowstone (WYS)
The Nine Quarter Circle Ranch accommodations include 20 comfy, Western-style log cabins in varying compositions to welcome families of all sizes. Ranging from single bedroom to 4-bedroom, each one has a private bathroom with full amenities, a porch where you can sit and relax, a wood burning stove to warm your bones, handmade log furniture, and knotty pine wood paneling on the interior. As if you were family, each bed awaits you with a cozy quilt, handmade by our one and only Kelly Kelsey.
Our favorite part of this whole deal is taking you on adventures. With a focus on horseback riding, we offer two two-hour rides each day, as well as riding guidance and training. We're also one of the few local outfits certified to take you on horseback into Yellowstone Park and the Lee Metcalf Wilderness via all-day rides or pack trips.

Off horseback, you'll enjoy fishing our trout pond and learning some tricks from our on-staff fishing guide, or even venturing to nearby rivers for a challenge. Surrounded by miles of open space and wilderness, hiking opportunities are endless, and stories abound. We also feature a great children's program, including babysitters and kiddie riding instructors. Finally, we'll let you unwind with a hayride, square dance, swim in our fishing hole, a softball game, or horseshoes championship.
Cowboys to the core, our kitchen staff enjoys serving up hearty Western food with a healthy flair. Each morning, you'll eat a breakfast featuring eggs cooked to order, a breakfast meat option, toast, and a homemade goodie such as our famous cinnamon rolls. In the afternoon, you'll enjoy a family-style meal with your loved ones, featuring soup, sandwiches, and delicious salads. You'll finish the day with a cocktail hour while your kids eat a supervised early dinner, and then you'll sit down to an artfully plated meal featuring prime rib, steak, grilled chicken, or juicy pork along with a wide variety of delicious, country-inspired sides. As per our family tradition, all of our breads and desserts are made from scratch. We happily accommodate special diets, so just ask.
Single $2,895.00; peak weeks, $3330; double $2,405.00; peak weeks $2780.00
Age 6-14, $2050; peak weeks: $2355.00; Ages 0-5, $760.00; peak weeks $850
Check, Visa, Mastercard, Cash
6 days, Sunday arrival, Saturday departure
Conventions, Meetings, and Retreats
Corporate or non-family groups of 20 or more may be eligible for discounts. Contact us for details.