Summer Lovin' – A Working Ranch Vacation
Summer has arrived in full bloom in Montana. A diversity of wildflowers display a myriad of colors throughout the state; the skies are blue and dotted with puffy white clouds, rivers are flowing with cool, clear water, and the much-anticipated warm weather has finally arrived.
Hundreds of guests from the United States and beyond are now enjoying their ranch vacations throughout big sky country. Their dream of living the cowboy lifestyle and enjoying true western hospitality has finally become a reality. These visitors are bound to return home with countless memories, and many will begin making plans to return in 2020.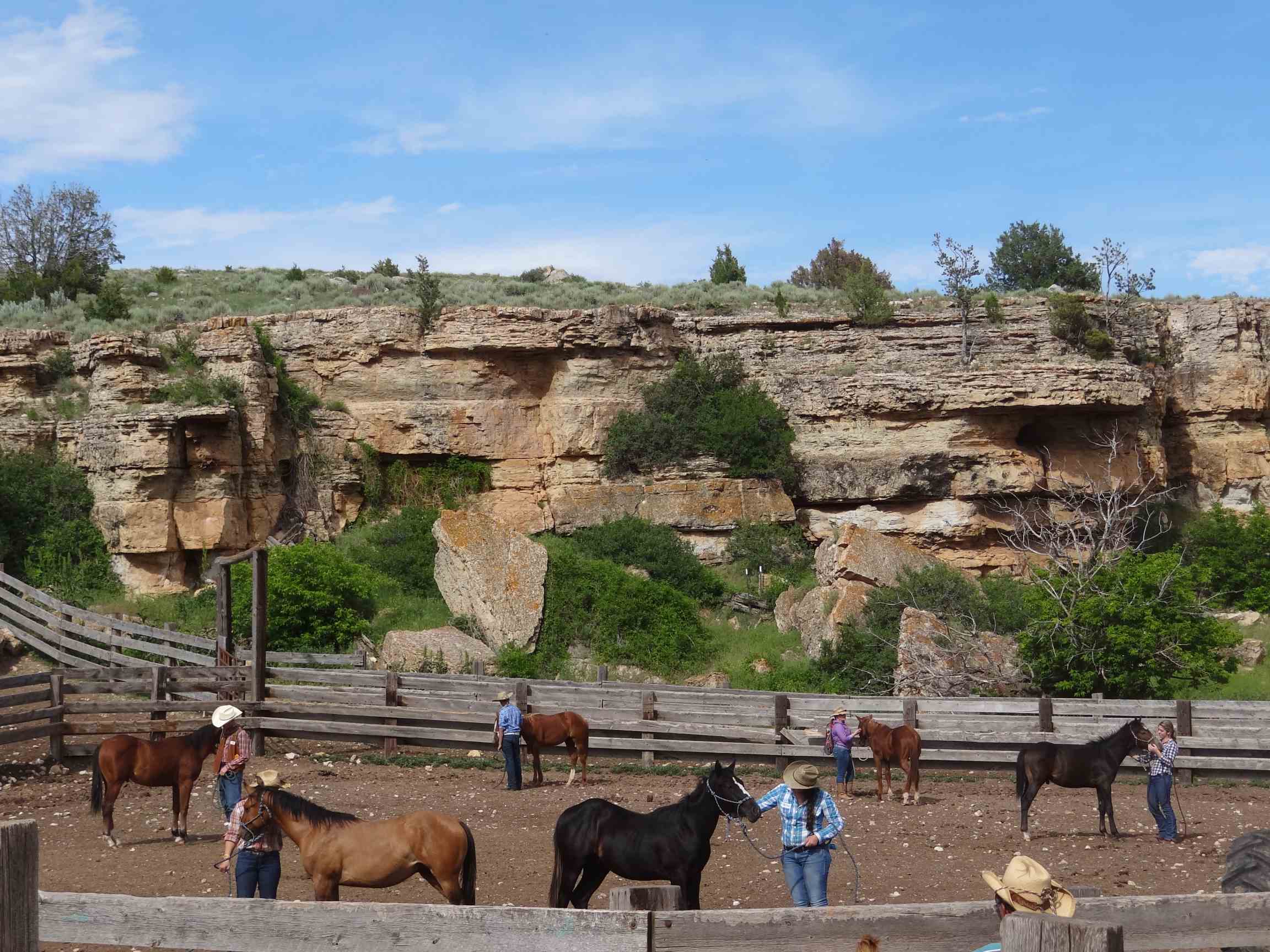 The Dryhead Ranch, one of our Montana Dude Ranchers' Association members located in Southeastern Montana, actually begin their season earlier than some.
This working cattle ranch is located on about 32,000 acres near the slopes of the Pryor Mountains. Their winter pasture is located in Lovell, WY and trailing the herd of approximately 900 cattle to the Montana ranch begins in April. Guests driving to the ranch start their journey in Lovell and head north through the Bighorn Canyon National Recreational Area, and the Pryor Mountains Wild Horse Range, then follow the road to its end at the ranch.
The ranch provides an authentic working ranch experience and offers both spring and fall cattle drives, as well as spring and summer ranch weeks and horse drives for more experienced riders. Four generations now live and work on the ranch, and each year Dryhead hosts between 250 to 350 guests for authentic cattle drive vacations.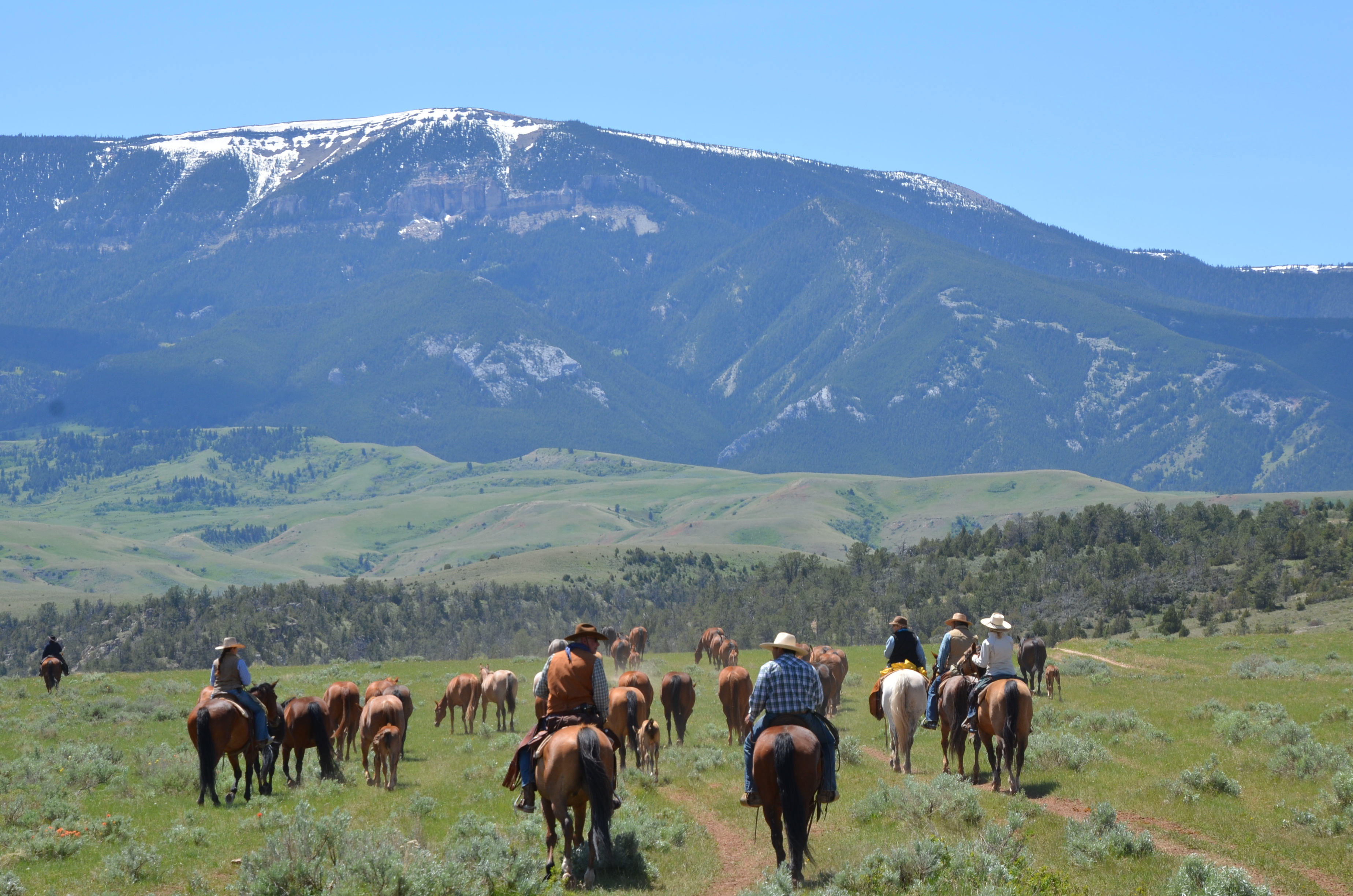 Dryhead offers two choices for accommodations. The first is to stay in cabins which have a private bathroom with wonderful, quiet, comfort for the weary cowboy guest. Alternatively, visitors can choose to stay in one of the comfy bunkhouse rooms.
Moving a herd, branding calves, and riding the range for several hours is sure to work up an appetite!  Guests meet in the Cookhouse Dining Room for home cooked, made-from-scratch, homestyle meals served buffet style. Their hamburger is ranch grown and can carry the organic label given the way they maintain their herd. Some of the fruits and vegetables served are grown in the ranch garden, raspberry jam is made in their kitchen and served with most meals. The breads and desserts are homemade daily and served hot from the oven for each meal.
For more details visit their website at www.dryheadranch.com
Better start planning for a 2020 ranch vacation!