A Winter Ranch Vacation
When winter arrives in Montana we don't hibernate, we recreate! There are many winter activities available in Montana. Downhill and cross-country skiing, snow shoeing, snowmobiling, ice fishing, sledding, snowboarding, dog sledding, sleigh rides, ice climbing, and yes – mountain biking! And of course, the perennial family favorites – building snowmen and having friendly snowball fights. All the gear you need to enjoy playing in the snow is available for purchase or rent in every community's stores and at winter activity destinations.
Yellowstone and Glacier National parks both offer winter access as well.
Every year in early November, most park roads in Yellowstone close to regular traffic to prepare for the winter season. The only exception is the road between Mammoth Hot Springs (accessed through Gardiner as the road is closed east of Cooke City, Montana) and the northeast entrance (accessed through Cody, WY), which is open to regular traffic all year. Around mid-December, roads open to limited snowmobile and snowcoach travel. This means the only way to visit Old Faithful, the Grand Canyon of the Yellowstone, and other popular destinations during winter is by guided snowmobile or snowcoach, or through the non-commercially guided snowmobile access program. Park partners in West Yellowstone and Gardiner also offer programs for exploring Yellowstone in winter. For more information visit the Yellowstone National Park website, West Yellowstone, and Visit Gardiner.
In Glacier National Park, cross country skiing and snow shoeing are available as well as camping. The Going-to-the-Sun Road from West Glacier to Lake McDonald Lodge is plowed and open year-round, weather permitting. This route provides excellent views of Lake McDonald and the mountains to the east, and is open to snow shoeing and cross-country skiing. Several trails in the Apgar Village area are available for winter skiing and snowshoeing and may be viewed on the Cross Country Skiing and Snowshoeing page of the park website.  For more information visit the Glacier National Park Conservancy website.
Not to be outdone, both National Parks offer opportunities to view wildlife during the winter.
And the good news – three Montana guest ranches are open in the winter (as well as summer of course)!
It's not too late to plan for this winter or for their summer and winter 2021 season.
The Bar W Guest Ranch is located in Whitefish. Bed and Breakfast stays as well as sleigh rides are offered during the winter season. Ice fishing is available at the ranch on their own Spencer Lake. Activities abound near the ranch, including cross country skiing, downhill skiing at Whitefish Mountain Ski resort, backcountry skiing, ice skating, winter fat biking and dog sledding. Visiting the charming town of Whitefish is a must.  Lots of stores, restaurants, bars and a microbrewery to explore and enjoy.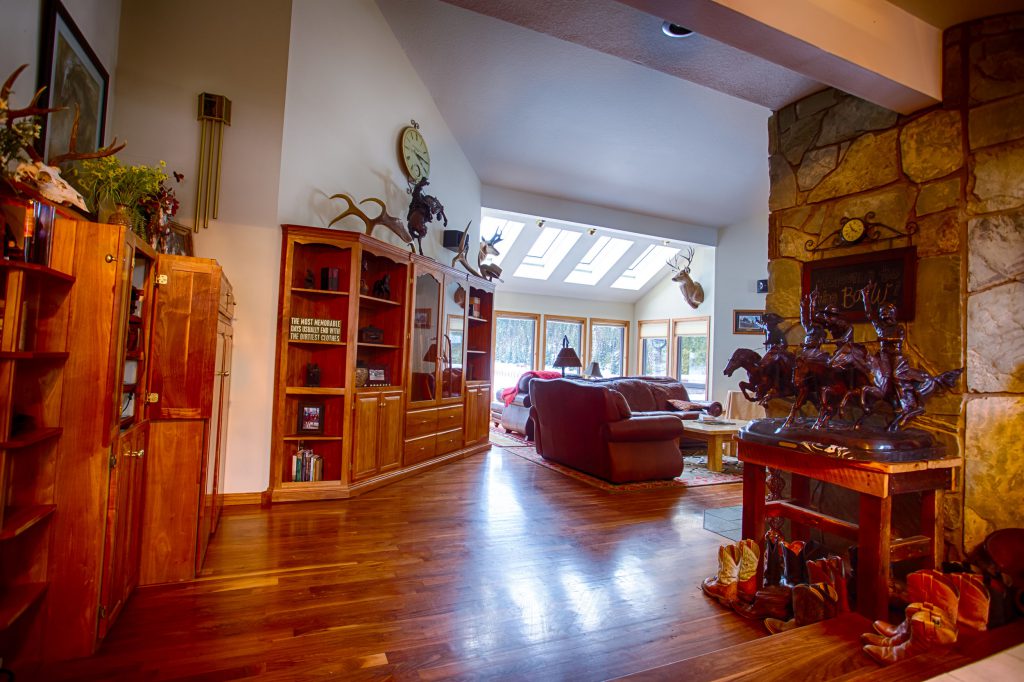 Rich's Montana Guest Ranch in Seeley Lake is all about snowmobiling! They provide guide service to 1500+ miles of groomed, secondary, and mountain snowmobile trails from your cabin door. There is also ample opportunity for you to enjoy "off trail" play areas. The ranch offers 3-day and 6-day complete packages that include a Polaris mountain snowmobile, as well as packages for people who want to bring their own snowmobiles. After a fun day of exploring the trails, relax in comfort in the lodge and enjoy the scenery that surrounds the lodge. I'd also recommend exploring the charming small town of Seeley Lake; you won't regret it!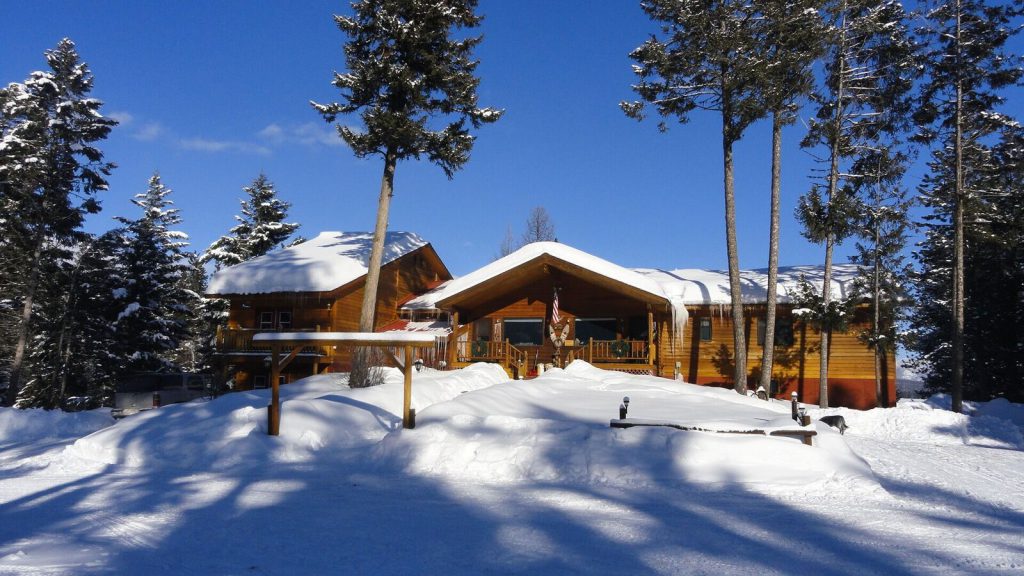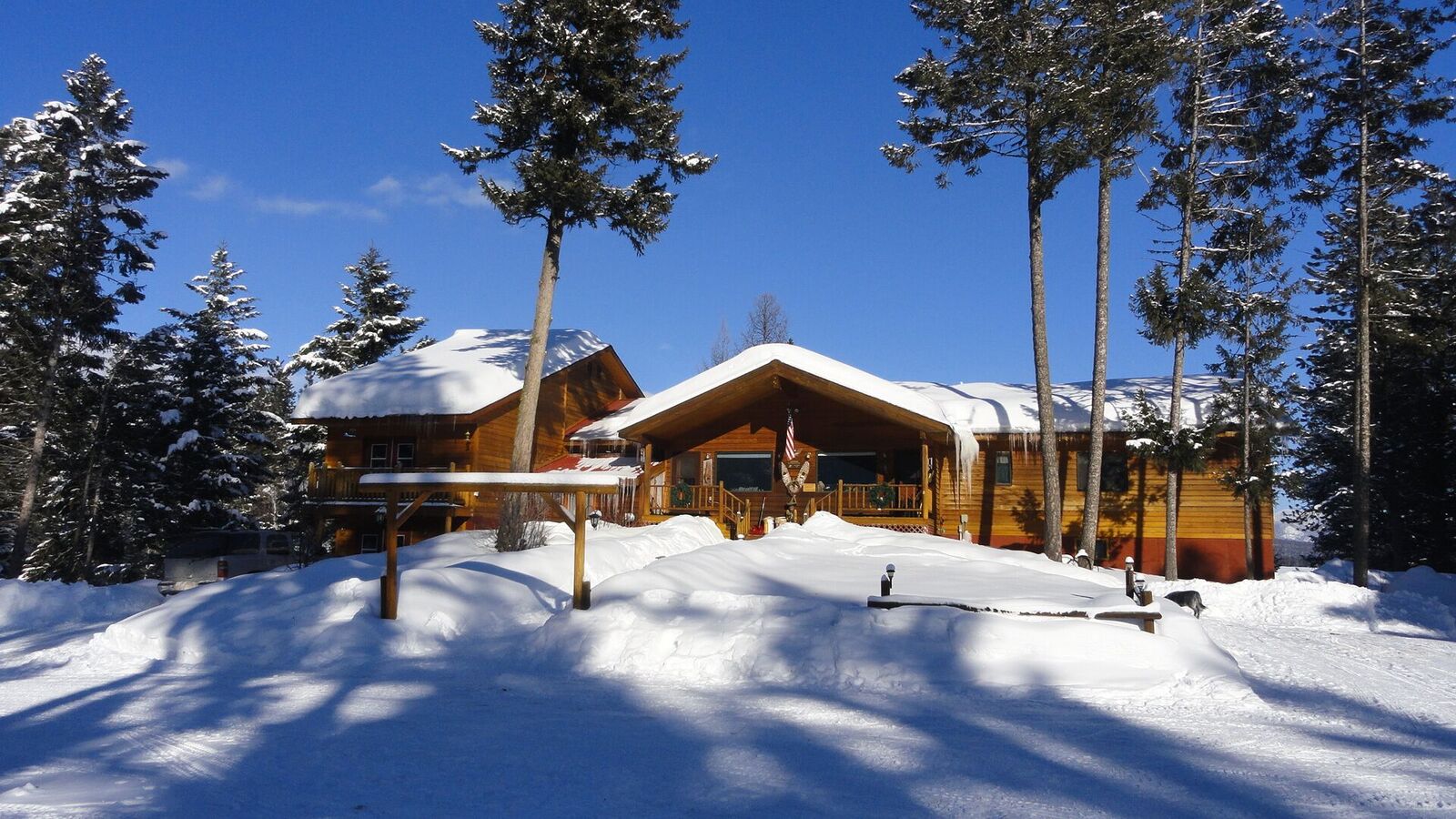 Rocking Z Guest Ranch is located just a few miles north of Montana's capital city of Helena. The main activity here is riding through the beautiful setting surrounding the ranch. Rides are adjusted to meet the needs and abilities of the guests. The ranch offers a huge variety of ground work to play with their horses. By utilizing Pat Parelli's Seven Games of Natural Horsemanship, they can teach you how to connect with a horse using his or her own language. Roping, archery, shooting, driving a team of horses, walking and hiking are activities available onsite. And, they have a saloon complete with a pool table, card table as well as a volleyball net and hot tub.  In your spare time take a trip into Helena to explore her many attractions and downtown area.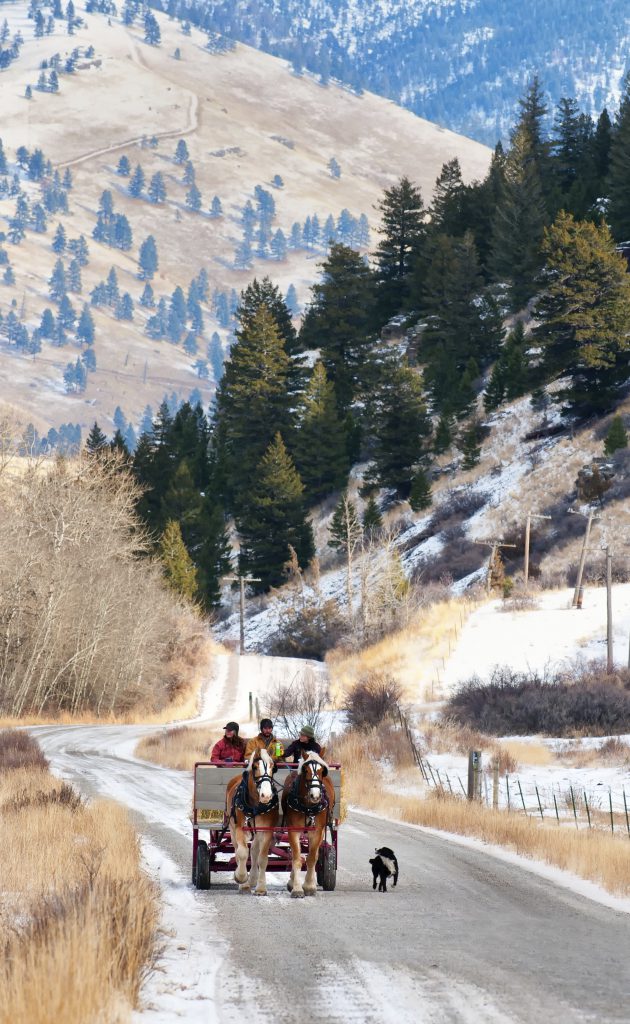 Comfortable, cozy and warm accommodations and hearty meals are provided at all the ranches. And watch for our wildlife in their natural settings when visiting Montana!
It's not too late to book a ranch vacation for winter and the summer of 2021. When you family gathers over the holidays via Zoom or otherwise to plan your 2021 vacation, we invite you to visit montanadra.com to explore your ranch vacation opportunities, or call us at 406-260-6596 if you have questions about your ranch vacation. You can also email us at office@montanadra.com
The Montana Dude Ranchers' Association wishes you a blessed Christmas season and a happy 2021. Many thanks for following our blogs on montanadra.com and our pages on Facebook and Instagram. See you in 2021!!