Authentic Montana Experiences
In 2013, a good friend in Ohio requested assistance for her son's class project. To complete the assignment, he was to collect postcards from around the country. In addition, I was tasked to report back on what is so special about Montana.
Choosing a postcard that exemplified Montana was a tough choice; there are thousands of Montana geographical features, attractions, wildlife and places that warrant being featured on a postcard. The winner was a stunning image of Glacier National Park. I am in awe of its natural beauty and visit the park as often as possible in all seasons.
I may be biased, but Montana is special in so many ways. One of many reasons is the multitude of experiences you will have traveling through America's fourth largest state. For this assignment, I chose to focus on those unexpected opportunities and experiences rather than providing a list of things that are "special" in Montana.
Here are my Top Ten Montana Moments at that time:
1 | Watching a bison calf take its first steps just minutes after being born in Yellowstone National Park.
2 | The profusion of wildflowers throughout Glacier National Park in the spring and summer. Of special note – Indian Paintbrush, Glacier Lilies, and Bear Grass.
3 | Witnessing the Crow Indians thunder across the plains, riding bareback on painted horses as they reenact the Battle of the Little Bighorn. The battle that took place June 25, 1876 in southeast Montana, in which General George Armstrong Custer and his troops were defeated.
4 | Standing in Yellowstone National Park at night with no artificial light for miles, looking above at the Milky Way in full view, stretching from one side of the sky to the other.
5 | A cowboy stopping traffic on a two-lane county road as he herds his cattle from one mountain pasture to another.
6 | Canoeing the Wild and Scenic portion of the Missouri River in central Montana on a warm sunny day, then camping on its shores while viewing a caddisfly hatch emerge from its waters and float to the shore.
7 | Traveling along the Lewis and Clark Trail throughout Montana. Many sites from this 1804-1806 exploration are public and welcome visitors, including Pompey's Pillar in southeast Montana where Captain William Clark carved his name and the date of his visit (July 25, 1806) on the rock bluff next to the Yellowstone River in southeast Montana.
8 | Visiting the many ghost towns scattered throughout the state that bring Montana's mining history to life. Bannack State Park in southwest Montana is not to be missed.
9 | Fort Peck Dam in northeastern Montana, which dams the Missouri River to form Fort Peck Lake, which has more miles of shoreline than the state of California, and excellent fishing!
10 | Calling Montana Home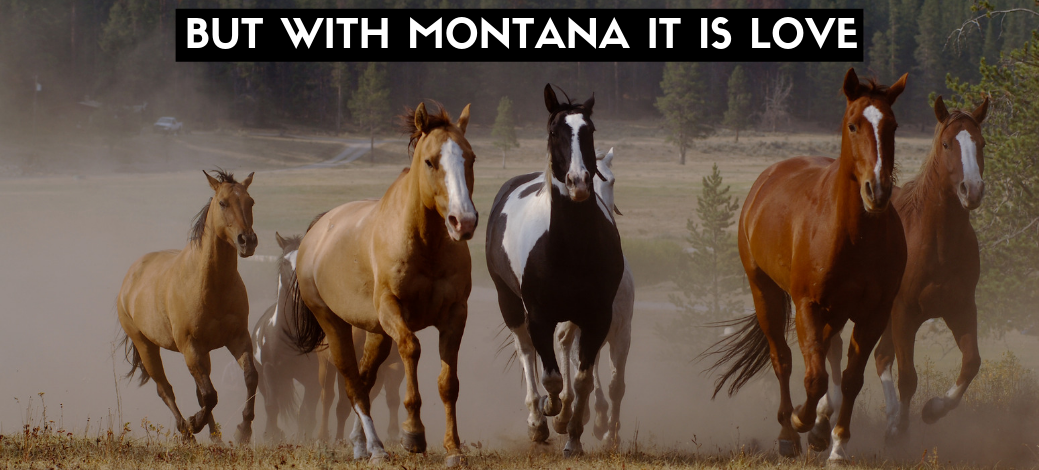 I've had many more great moments since 2013; maybe you'll read about them in another blog down the road. But don't wait for me, Montana is calling your name!