75 Years, 4 Generations, Same Western Authenticity.
For a single idea to permeate a culture, or to retain the original intention, it takes a strong, clear message. Around here at the Flathead Lake Lodge, that message was established in 1945, and the message was "family."
In Bigfork, Montana, on our ranch, family isn't just the Averill's, whose patriarch, Les Averill, founded the ranch; though, noteworthily they are now onto generation number three of management and ownership, and number four is already in the saddle. Around here, family is an all-encompassing term.
To us, all of our staff, past and present, are a part of the family. Fall of 2020 we are hosting a 75th all staff reunion and expecting hundreds of former wranglers, kitchen staff, and more to return to the ranch to reconnect.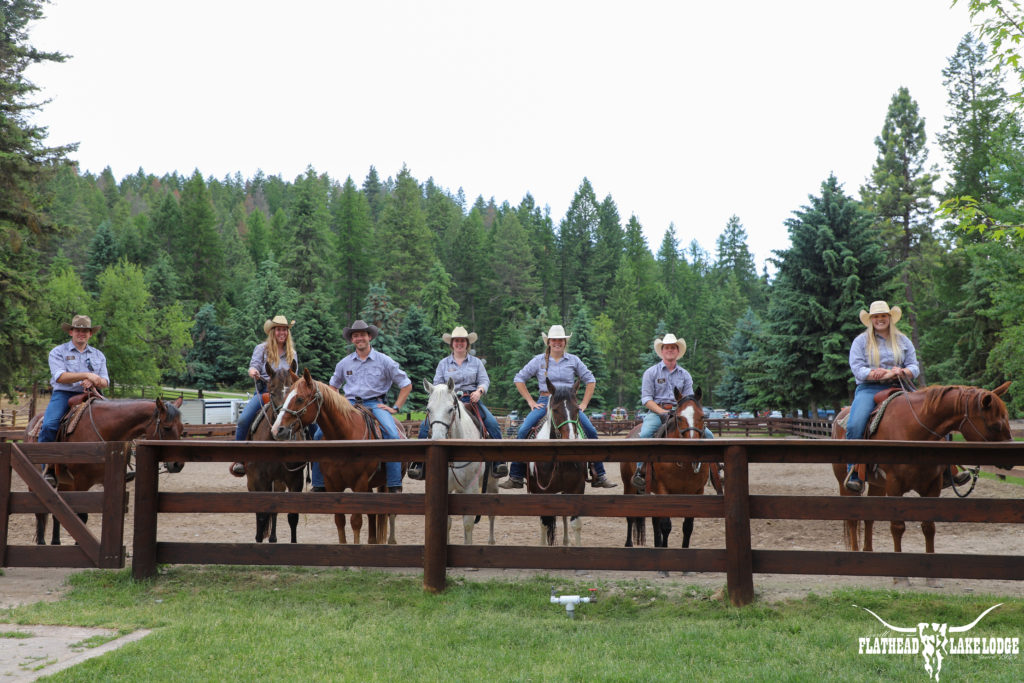 And last but certainly not least, our guests are our family. Some home away from homer's are onto the third generation of the same families that came here right after Les opened the corral for the first time.
75 years is nothing to shake a stick at and that's why this year is a special one for us. We wanted to kick it off with something special and it couldn't just be about us.
That's why we are starting the 2020 season with "A Week of Hope" bringing critically ill children and families to Montana to take a week off and build a little hope in their lives. Partnered with the organization Hope Kids, all costs will be paid for and we will take care of the rest. Horseback rides to Steak Fry, Pinzgauer tours to see our Elk Herd and sailing Flathead Lake on the Nor'Easter V and the Questa.
It's not lost on us just how lucky we are to be able to call Northwest Montana Home and to reap the rewards of what Les and Delores Averill started so many years ago, but it is truly our privilege to be able to share it with our family and those family members we have not yet met.
Cheers to 75 and Here's to 75 more!